10yo Indian girl stripped, set ablaze, thrown in abandoned well for resisting rape attempt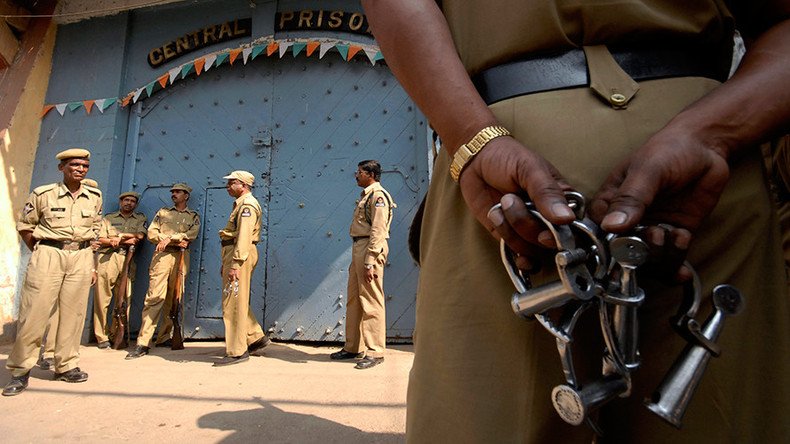 A 10-year-old schoolgirl who suffered burns to 60 percent of her body told police two unidentified men in a Jharkhand village, eastern India, poured kerosene on her, set her on fire and threw in a dried well for resisting rape.
Police have registered attempted rape and murder charges against two men who are missing, and detained five suspects for questioning, the Hindustan Times reported.
The girl was playing outside her home in Seraikela-Kharsawan district's Kandra village on Wednesday morning when two men turned up and tried to lure her away with candy, she said.
When the girl refused, they picked her up by force and took her to a stone-crushing unit in the village, police said. There the pair stripped her and tried to rape her. The 10-year-old told police that when she resisted and tried to escape, the men caught her, poured kerosene on her back, set ablaze and threw her into an abandoned well. Then they fled.
Severely burnt, the girl shouted for help. Luckily, her cries were heard by a woman who was passing by. Locals pulled the girl out and informed her parents and police, the newspaper reported.
She was rushed to hospital.
"The victim gave her statement to the police. We have registered a case. The girl said that she could identify the men, but did not know them by name," an official associated with the case said, as quoted by the Indian Express.
The men who were detained were not locals, Kandra police station in-charge Arvind Kumar Singh said, according to the Hindustan Times. The girl's family recently moved to Kandra from West Bengal, and police were investigating if an acquaintance may have been involved in the assault, Singh said.
Sexual violence in India caused an outrage across the country and overseas in 2012, when a 23-year-old Delhi student was gang-raped on a moving bus and later died in hospital.
That attack led to mass street protests about the high levels of violence against women, and prompted the Indian government to toughen jail sentences for rapists. Perpetrators found guilty now receive a minimum 20 years in prison, instead of the previous 10 years. The maximum sentence is life behind bars.
Despite public demonstrations and changes in legislation, rape and violence against women is a frequent occurrence in India. At least 34,651 cases of rape were reported in 2015, statistics released by the National Crime Records Bureau (NCRB) showed. Victims knew their offenders in 33,098 of those cases.
You can share this story on social media: