Show me: Russian Su-30SM fighter pilot peeks inside transport plane mid-flight (VIDEO)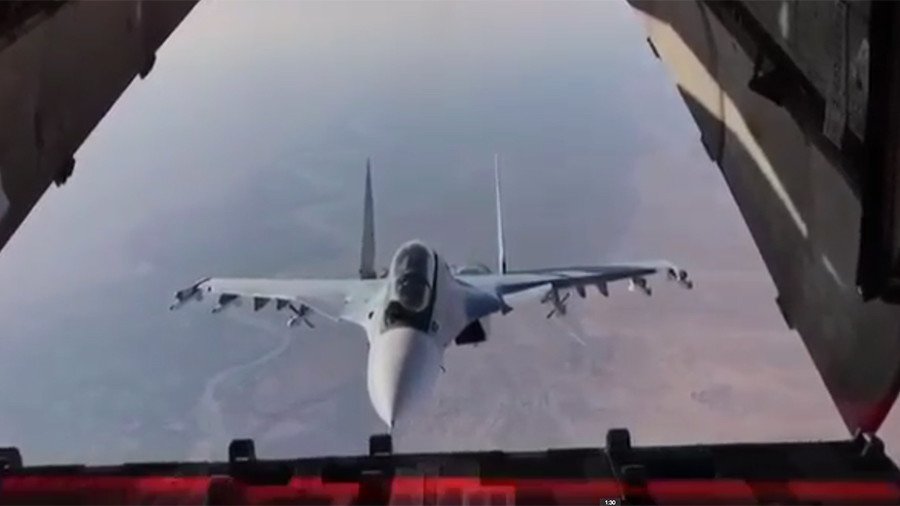 A Russian fighter jet pilot has given a whole new meaning to 'flight inspection.' A video apparently shot in Syria shows a Su-30SM peeking inside a military transport plane just after an airdrop, flying mere meters from the open ramp.
The video of the mind-blowing stunt, which surfaced on Russian social media this week, was apparently shot in Syria. It shows the inside of the flying freighter, probably an Il-76, dropping several cargo pads. Then the supermaneuverable fighter jet comes into view, flying so close one can see the pilots inside the cockpit and other details of the warplane. It hangs around for about a minute before making a flashy dive, showing off the underbelly.
It was not immediately clear when the footage was taken or whether anyone was reprimanded for taking unnecessary risks, but the airdrop crew members seems pleased with themselves, indicating that the stunt was planned.
You can share this story on social media: