'Vastness of space' captured as astronauts make epic exit from ISS (VIDEO)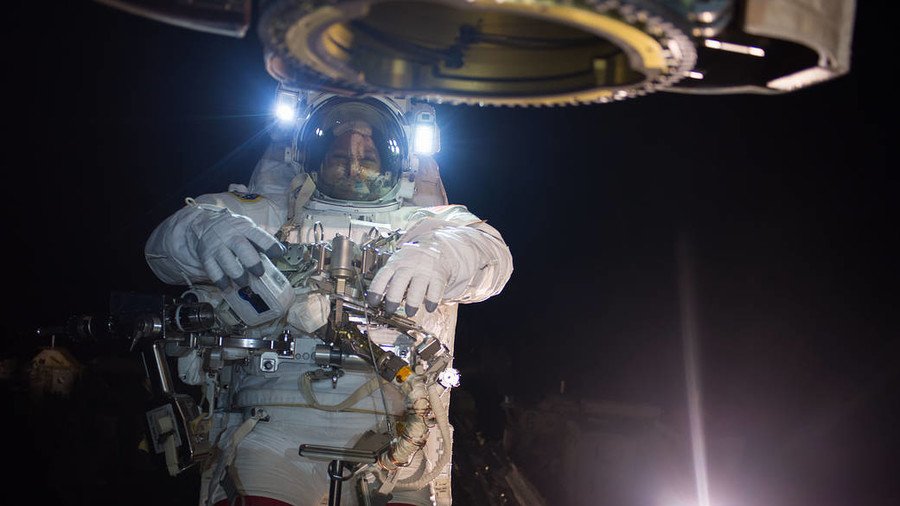 NASA astronauts shared epic GoPro footage of a six-hour spacewalk outside the International Space Station (ISS) with Earth visible below.
The video shows what it's like to first step outside the ISS and into the "vastness of space," Commander Randy Bresnik explained in a tweet.
The spacewalk took place in late October, during the 53rd Expedition to the ISS. Bresnik and Engineer Joe Acaba completed the six hour, 49 minute spacewalk and carried out a number of tasks such as installing new cameras and greasing robotic arms.
The pair were installing a new camera on the Canadarm2 robotic arm, while also placing a HD camera on the station's truss and replacing a fuse on the Dextre robotic arm extension.
To date, Bresnik has carried out five spacewalks amounting to 32 hours in total. This was Acaba's third spacewalk, and he has racked up almost 20 hours.
You can share this story on social media: