'US owes Russia explanation over property seizure' – Former US envoy McFaul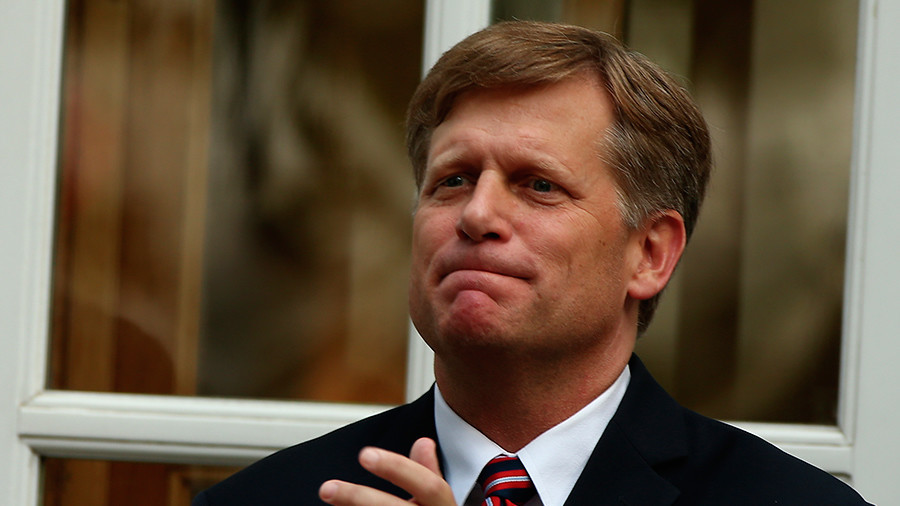 Washington should explain to the Russian ambassador why it had confiscated Russian diplomatic property and does not allow him to inspect the premises. This is what Former US Ambassador to Russia Michael McFaul has suggested.
McFaul, a vocal Kremlin critic, who was one of the first to float the idea of registering RT as a "foreign agent," seemingly took a step back from his usual hard-line rhetoric towards Moscow on Friday, as he hosted a foreign policy meeting featuring Russia's Ambassador to US, Anatoly Antonov, at Stanford University.
Asked by Sputnik if Washington's decision to seize the Russian consular residence in San Francisco is warranted, McFaul responded that while he would not give a legal assessment of the US government's actions, he believes that Russia is at least due an explanation.
"I am just not a lawyer, so I don't know what's right and wrong. I do think, you know, if we confiscate that property, then we at least owe him [Antonov] an explanation for that," he said.
During his ongoing California trip, Antonov said he was able to inspect the San Francisco compound only from a distance since he was barred from entering the premises by the US State Department.
"Today I visited the building… I mean I took a look at my building, because this building belongs to Russia, it is still Russia's property," Antonov said at Stanford.
As well as being the former US ambassador, McFaul is a long-time professor at Stanford, and he has advocated a revival of contacts between American and Russian lawmakers. Cooperation between the two countries has stalled since relations soured.
"Yes, I think that the people should meet. I support any contacts. I will talk with my friends who are politicians," McFaul said, echoing Antonov's call to re-establish contact at various levels of the US and Russian governments. He also said he would ask his "many friends in the US Congress, including the top leadership of the Democratic side" not to snub the Russian ambassador.
In early November, Antonov revealed that none of his requests to meet with the US lawmakers had had a response.
Stopping short of coming out in favor of lifting anti-Russian sanctions, McFaul said he asked Antonov to help him get his name off the Russian black list because he is missing the country.
"I love Russia. I lived several years of my life in Russia. I have hundreds of Russian friends, maybe thousands of Russian friends. And as you know, I am on a sanctions list right now, so asked Ambassador Antonov to help me with that... I look forward to traveling to Russia someday soon," McFaul said.
According to Russian Foreign Ministry spokeswoman Maria Zakharova, McFaul was included on the retaliatory sanctions list adopted in response to US sanctions over Russia's reunification with Crimea, for taking an "active part in ruining bilateral relations [between the US and Russia]," she said in November last year.
READ MORE: Former ambassador McFaul 'deliberately marred US-Russian relations' – Russian FM spokeswoman
You can share this story on social media: