Russia slams US for mishandling of diplomatic archives, reserves right to tit-for-tat response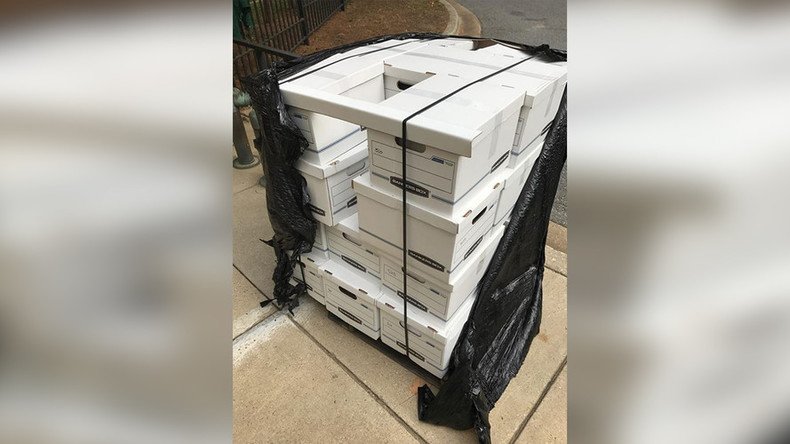 Moscow has accused Washington of denying access to and mishandling of diplomatic archives which remained in the Russian Consulate General in San Francisco after the building was seized by US authorities amid the ongoing diplomatic row.
On August 31, Donald Trump's administration ordered the closure of the Russian Consulate in San Francisco, as well as a consular annex in New York and a chancery annex in Washington DC. Giving Russian diplomats less than three days to halt their operations, on September 2 US federal agents seized control of the properties and all the documents that were left behind during the hasty evacuations.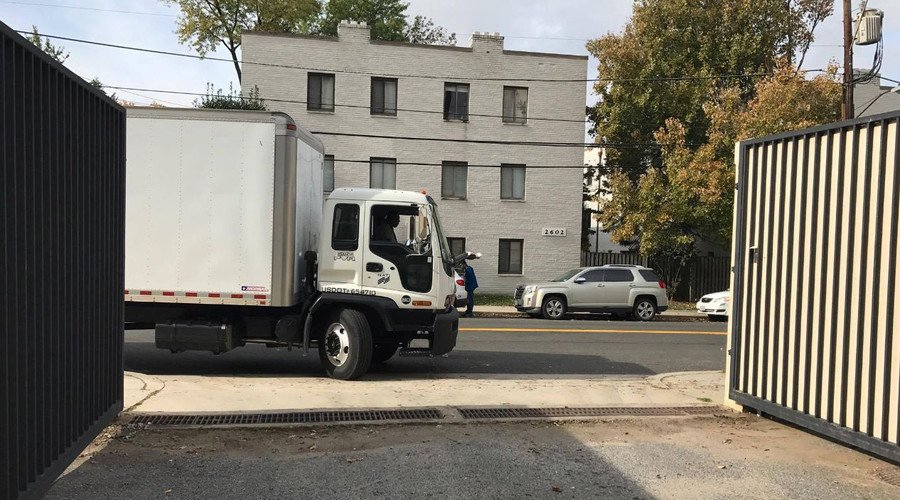 The San Francisco Consulate, which handled work from seven western states, and was the oldest and most established of Russia's consulates in the US, was forced to leave some of the paperwork behind.
Russian diplomats were told that they would be allowed collect the archives, which are covered by the diplomatic immunity. That promise was, however, neglected, the Russian Embassy in the United States said Monday, accusing Washington of violating international conventions.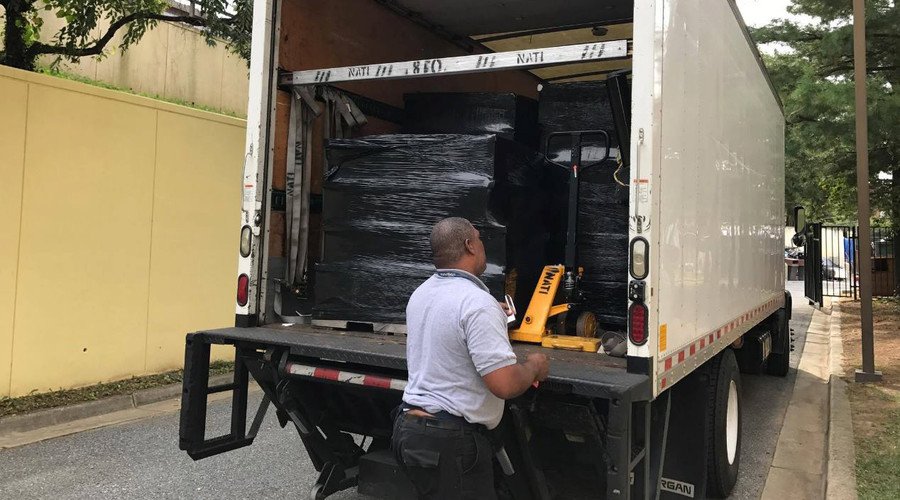 "The American authorities did not provide us with access to the Russian Consulate General in San Francisco, closed by their decision since September 2, in order to evacuate its archives. Instead, they have packed the archives on their own and moved them to Washington, DC," before turning them over to the Russians on October 23, the Embassy said in a Facebook statement.
READ MORE: Moscow slams 'disgraceful' removal of Russian flags from diplomatic properties seized by US (VIDEO)
The US mishandling of the archives, the Embassy stressed, was done despite "numerous protests" by the Russian side, which insisted that the documents should only be managed by the Russian embassy staff.
"The consulate archives and documents are inviolable at all times, wherever they may be," the embassy added. "Such a neglectful attitude coming from Washington toward international law, our diplomatic and consular missions and properties, has paved a way for similar actions towards the US missions in Russia. On the principle of reciprocity, a corner stone of diplomatic relations."
You can share this story on social media: