Pilot dies on board Etihad Airways plane after becoming 'incapacitated' mid-air
Published time: 27 Sep, 2017 12:34
Edited time: 28 Sep, 2017 07:31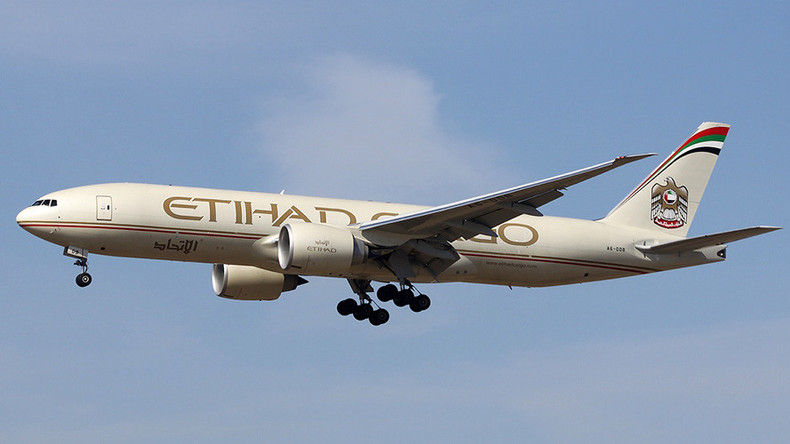 An Etihad Airways captain died after becoming "incapacitated" during a flight from Abu Dhabi to Amsterdam, forcing the plane to make an emergency landing in Kuwait.
"Etihad Airways is saddened to report the death of one of its pilots onboard flight EY 927, a freighter service from Abu Dhabi to Amsterdam," the airline said in a statement cited by local media.
Having been in the air for only a short while, the captain "became incapacitated."
"The First Officer [then] issued an emergency call and safely diverted the aircraft to Kuwait," the statement continued.
Although a medical team met the aircraft upon arrival in Kuwait, the pilot was pronounced dead "after receiving medical treatment," an airline spokeswoman said, as quoted by UAE media outlet the National.
"We are deeply saddened by the loss, and are focused on taking care of our late colleague's family at this time, to whom we offer our heartfelt condolences," the airline said.
No commercial passengers were on board the freight service, according to the National.
The airline, which employs at least two pilots for each flight, has not yet released the pilot's name.