Australia may refuse connection to China-built undersea cable over spying concerns – report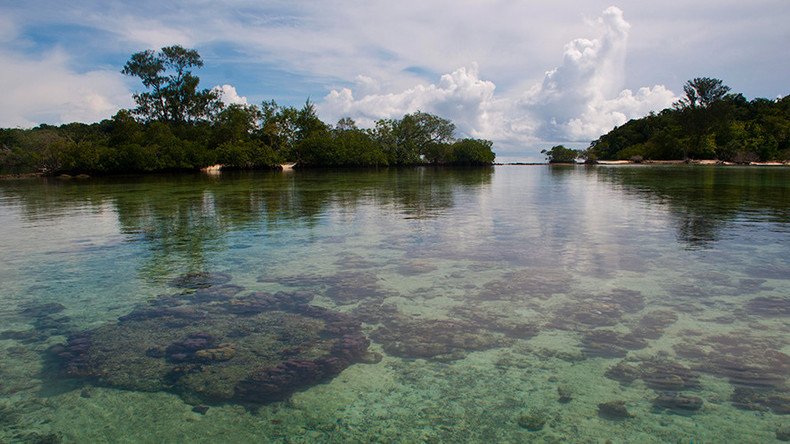 Concerns over spying by Beijing may force Australia to curb the Solomon Islands' plans for stable internet access, after the small Pacific nation hired a Chinese company to lay an undersea cable connected to Sydney, Australian media reported.
The Sydney Morning Herald, part of Fairfax Media holding, said it believes that the head of the Australian Secret Intelligence Service, Nick Warner, has warned the Solomon Islands against working with Chinese IT giant Huawei.
"A planned 4,000 kilometer-long internet cable… could be torpedoed" over fears of spying by China, the paper said when writing about the possibility of Australia curbing the project.
Warner reportedly made his warning to the Solomon Islands' prime minister, Manasseh Sogavare, when visiting the island state's capital of Honiara in June for a ceremony marking the end of Australian military and police assistance to the country.
Back in 2012, Huawei was banned from competing for contracts in Australia's $38 billion National Broadband Network (NBN), with the move reportedly prompted by Australian intelligence agencies.
The Solomon Islands was initially planning to sign a US-British company to lay the cable in a deal backed by the Asian Development Bank.
However, Honiara changed its mind in early June "for reasons that remain unclear" and contracted Huawei for the project.
The cable is essential for the Solomon Islands as it currently depends on satellites for telecommunications.
Australian Foreign Minister Julie Bishop told Fairfax Media that Canberra "is strongly supportive of economic growth for the development and prosperity of Solomon Islands, including an undersea cable to provide the improved internet access that the business sector needs to generate jobs and growth."
READ MORE: Chinese purchase billions of dollars' worth of real estate in Australia annually
"The Australia High Commission has been in discussions with the Solomon Islands government about the undersea cable project and the application process for a number of months," Bishop added.
According to Australia's Telecommunications Act, the Solomon Islands need to apply for a special permit to stretch the undersea cable to Sydney.
The legislation grants the Australian attorney-general to order the relevant agencies to deny approval to the project if it could be deemed "prejudicial to security."
In May, the now-retired secretary of the Defense Department, Dennis Richardson, became one of the first Austrian officials to publicly accuse China of spying.
READ MORE: Almost half of Australians wary of China military threat – poll
"It is no secret that China is very active in intelligence activities directed against us. It is more than cyber," Richardson said, adding that Beijing "keeps a watchful eye inside Australian Chinese communities and effectively controls some Chinese-language media in Australia."
You can share this story on social media: