Chinese purchase billions of dollars' worth of real estate in Australia annually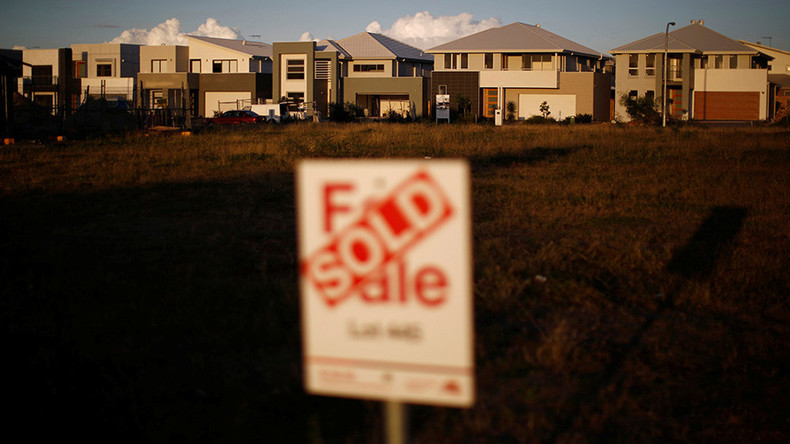 China's investment in foreign real estate reached a record $133.7 billion last year, according to property website Juwai.com. Australia stayed very much in demand with Chinese buyers last year, it said.
Statistics show Chinese buyers purchased $23.8 billion worth of Australian property in the 2016 financial year compared with $18.4 billion in the previous year, according to the website, as cited by Business Insider Australia.
While demand remains high, China's property investments in Australia are unlikely to remain at last year's levels once results for the 2017 financial year are released.
"In Australia, we see that investment flows have decreased markedly from their peak while remaining strong by historic standards," said Sue Jong, Chief of Operations for Juwai.com.
"Capital controls, bank lending standards and foreign buyer taxes have combined to wind back the clock to 2015," she said.
Melbourne, Sydney and Brisbane are the three most-searched cities in Australia, the report showed. Chinese investors have often been blamed for Australia's escalating house prices which surged 20 percent last year.
China was the largest source of foreign investment in Australia in 2016, pouring almost $32 billion into local real estate.
READ MORE: Big Brother will be watching Chinese credit card spending habits
In May, the Australian government restricted overseas purchasers to 50 percent of apartments in new developments and imposed hefty levies on homes that are left unoccupied for at least six months of the year. The measures have been reportedly taken in response to public concern over Chinese investment.
China's foreign exchange regulator has also tightened controls on overseas transactions last month as it tries to stem the risks of continuous capital outflow and safeguard the national currency. The new legislation requires Chinese banks to report any overseas credit card transactions of over 1,000 yuan ($147).