Chinese investors may buy 1% of Australia for just $300mn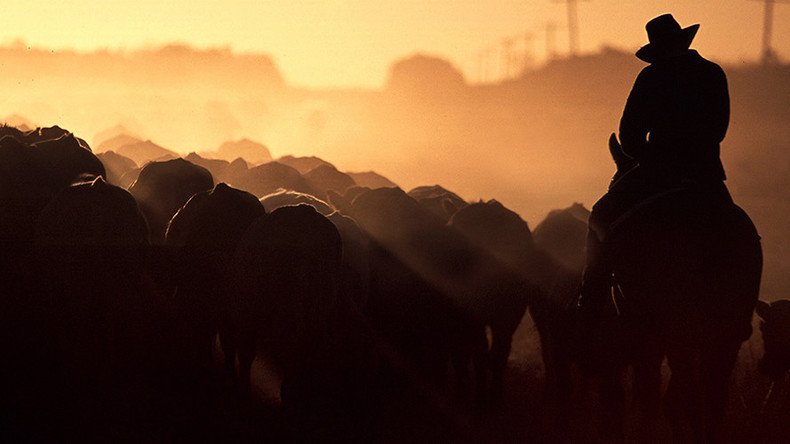 A consortium of Chinese and Australian investors has agreed to purchase 11 million hectares in Australia from the country's largest private landholder S. Kidman & Co.
The deal, worth $289 million (A$371 million), has yet to be approved by the regulatory authorities. Last year, the proposal was rejected by the Australian government because of national interests.
The government's main concern with the deal is connected to one of the properties - Anna Creek farm, where a military weapons testing range is located. Selling this plot to a foreign corporation might create a security risk.
The Federal Treasury doesn't plan to make a final decision on whether to allow the sale until after the elections in July.
The consortium is made up of Chinese-based Dakang Australia that aims to acquire 80 percent of the land, with Australian Rural Capital, a small investment manager listed on the Australian Securities Exchange (ASX), buying the rest.
The Australian investment group hopes to raise over $60 million (A$80 million) and set up a new firm that will hold 20 percent of the Kidman stake and whose shares will trade on the ASX.
"We won't be seeking any foreign investors for this new company," said Australian Rural Capital's executive chairman James Jackson, stressing that Australians will get an opportunity to invest in the Kidman business.
The Chinese-led consortium promises to put over $36 million (A$46 million) in capital improvements and restocking in the first year after the sale, as well as to create 50 jobs.
"The consortium and Kidman have complied with all requests that have been made by the Foreign Investment Review Board and we believe the sale will secure the long-term future of the Kidman enterprise," said Kidman chairman John Crosby.
Founded in 1899, the S. Kidmans & Co controls pastoral leases on more than 100,000 square kilometers of outback and owns nearly 185,000 cattle. It belongs to several generations of the Kidman family, including actress Nicole Kidman. The corporation produces grass-fed beef for export to Japan, Southeast Asia and the US.
Australia is one of the developed economies, where a surge of Chinese investment in housing, agriculture and public infrastructure assets is a point of a deep concern.
READ MORE: Chinese investment in US could double in 2016

According to government data, Chinese investments made up four percent of foreign investment in the country in 2014. Chinese purchases of Australian real estate almost doubled to $18.4 billion (A$24.3 billion) in the 12 months through June 2015.
You can share this story on social media: