Big Brother will be watching Chinese credit card spending habits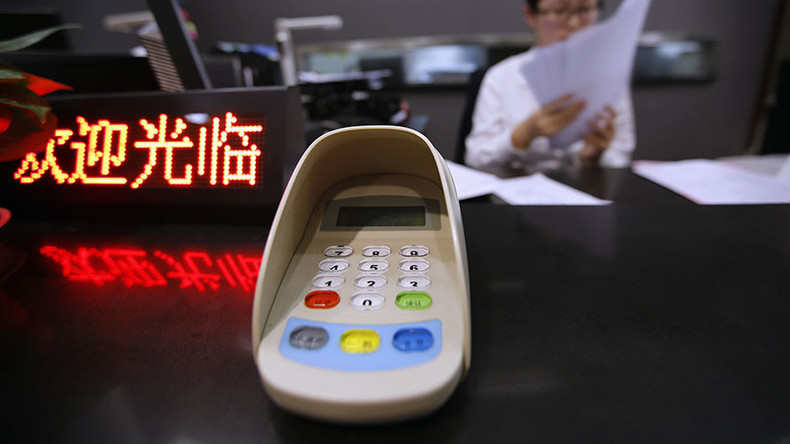 China's foreign exchange regulator has tightened controls on overseas transactions as it tries to stem the risks of continuous capital outflow and safeguard the national currency.
Under a new regulation, Chinese banks will be required to report any overseas credit card transactions of over 1,000 yuan ($147) to the State Administration of Foreign Exchange (SAFE). The data should be submitted to the regulator on a daily basis starting from September.
Chinese yuan's rapid depreciation against the US dollar has prompted the government to introduce support measures, including the sale of foreign exchange reserves. Authorities added strict capital controls after forex reserves fell to the lowest level in over five years in October.
"Pressure on the renminbi [yuan - Ed.] has made the authorities more cautious about capital outflow. The need to strengthen the regulatory framework has also led to a step-up in the crackdown of illegal FX [foreign exchange] activities by SAFE," analysts from brokerage and investment firm CLSA were cited as saying by Business Insider.
According to the analysts, Beijing is also trying to crack down on the purchase of financial products in an attempt to reform its financial system.
"In insurance, mainland Chinese have been active in buying policies from insurers in Hong Kong. While authorities have reiterated they should not buy investment type products and UnionPay has banned such transactions, the Hong Kong insurance industry has found a loophole in Visa and MasterCards issued by mainland banks," the analysts said.
UnionPay has already barred mainland Chinese customers from using its transaction system to shop for property in Hong Kong. Controls over the use of bank cards in the country's financial hub have also been tightened.
Chinese regulators in January warned bankers against shifting domestic currency out of the country. They urged banks in Shanghai to 'import' 100 yuan for every 100 yuan transferred overseas. Beijing-based banks have been ordered to 'import' 100 yuan for every 80 yuan they remit abroad on behalf of clients. The measures were expected to ensure there will be no net outflows of the Chinese currency.
Statistics from the UN showed that mainland Chinese travelers spent around $261 billion during 135 million overseas trips last year.