Sabre-rattling? Chinese spy boat spotted off Australian coast during war games
Published time: 22 Jul, 2017 02:16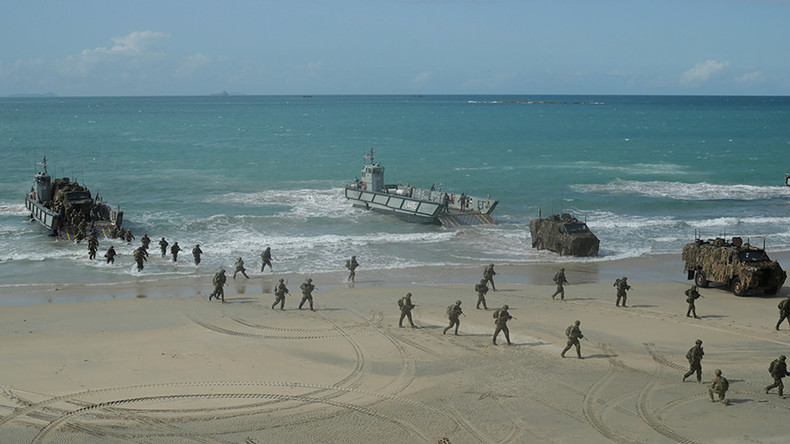 The Australian military has reported sighting a high-tech Chinese surveillance ship off the coast of Queensland during a series of military training activities with US forces.
The People's Liberation Army (PLA) vessel, the Auxiliary General Intelligence (AGI) spy ship, was seen this month in international waters while the Talisman Sabre joint military exercises between Australia and the US were being carried out nearby, ABC reported.
The Chinese ship is believed to be fitted with advanced surveillance technology allowing it to monitor others' military activity.
Some 30,000 Australian and US troops are taking part in the biannual drills.
In an official statement to ABC, the Australian Defense Force (ADF) said that the ship was "operating off the north-east coast of Australia" as the exercises were ongoing.
"The Chinese vessel has remained outside Australian territorial waters but inside the Australian Exclusive Economic Zone in the Coral Sea," the statement read.
READ MORE: China sends ships, troops to 1st overseas military base in Horn of Africa
Confirming that the military maneuvers were taking place "in the vicinity," the statement added that "the vessel's presence has not detracted from the exercise objectives."
Senior Australian military figures told ABC they considered Beijing's actions provocative.
Despite any misgivings Australia's top military brass may have had about the presence of the Chinese ship, the department of defense told ABC that Australia respects the rights of all states to exercise freedom of navigation in international waters in accordance with international law.