Sweden says will no longer donate to groups that accept Trump's anti-abortion rules
Published time: 11 Jul, 2017 22:45
Edited time: 12 Jul, 2017 07:14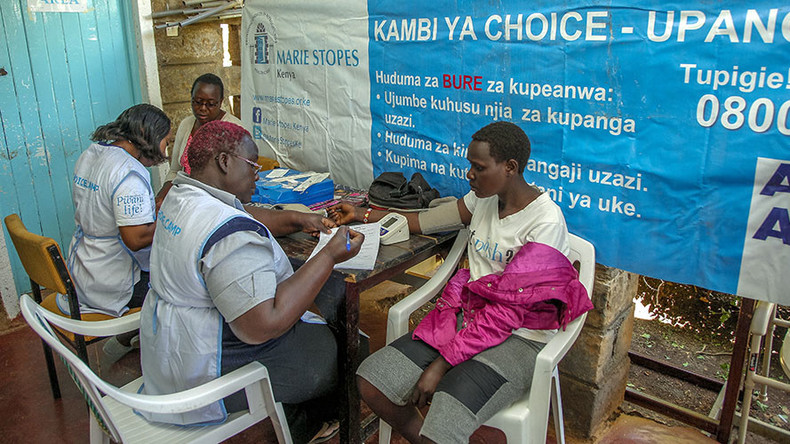 Sweden's international aid agency says it will freeze funding to international groups, including Save the Children, if they agree to the US policy that bans organizations that receive American aid from publicizing voluntary family planning.
Originally instituted by Ronald Reagan in 1984, repealed by every Democrat president since, and reinstated by each Republican, the Mexico City policy (MCP) – or "global gag rule" to its opponents – has been expanded by Donald Trump, and now covers all international aid, and all forms of family planning.
Sweden spends 7 percent of its development budget on promoting sexual and reproductive health and rights (SRHR), with government international aid agency Sida allocating up to 60 percent of its health aid budget to the subject.

"SRHR is not something we can compromise on," Sida's chief Cartin Jamtin in a statement, published on the agency's website. "We have to defend SRHR and the right to abortion for girls and women in poor countries and when the United States implements a policy that will hit the poorest countries and the most vulnerable groups – women and girls in need of care, Sida has to make sure that Swedish aid continues to go to those activities we have agreed on."

The statement went on to say that support for those organizations that accept MCP will have their support "phased out or terminated."

"We are now starting a review of which of our organizations receive SRHR support and where they stand in relation to the Mexico City Policy. Only then will we know. The only ones we know of today that have such support and have agreed to the MCP is Save the Children," said Sida when asked to clarify the implications of their decision by The Local news website.
In an interview with local news outlet TT, Jamtin agreed when asked if the decision meant that worthy organizations dependent on both Swedish and US funding may find themselves in a dilemma.
"Yes, you could put it like that. But it's Trump's administration that has put them in a difficult situation, by not letting them do what they know is right," said Jamtin.

Citing data from the NGO Marie Stopes International, Sida said that US policies could result in 6.5 million extra unwanted pregnancies, 2.2 million unsafe abortions, and 21,700 maternal deaths by the end of Trump's first term in 2020.
READ MORE: Anti-abortion pol decapitates chicken, cuts its heart out on camera
As compensation, Sida said that it would offer an extra 170 million kronor ($20 million) a year in extra health aid, though the sum is dwarfed by the $9.5 billion the United States transfers to its international development recipients.

Sweden is one of a handful of countries that have started up an international alliance that seeks to compensate those aid organizations left in the cold by MCP, with hopes of raising $600 million a year.
Canada – which has already pledged $650 million until 2020 – Belgium, Denmark Norway, Canada, Cape Verde, Estonia, Finland, and Luxembourg are among the other members of the initiative, known as "She Decides."