Anti-abortion pol decapitates chicken, cuts its heart out on camera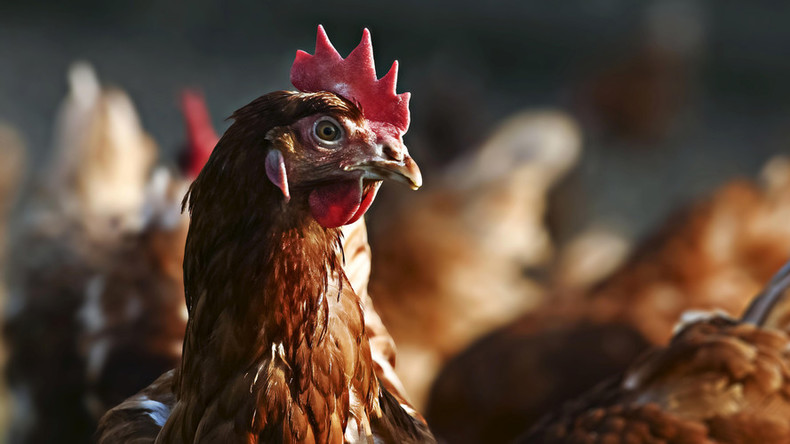 Missouri Republican Mike Moon attempted to take a stance against abortion by decapitating a chicken and cutting out its heart live on Facebook.
The graphic footage, posted to Moon's official social media accounts Monday, shows him decapitate a flailing chicken before cutting its heart out and announcing his intention to file a bill that would end the legalization of abortion in his state.
READ MORE: No aid with maternity or abortions: Most state laws drive families with kids to poverty - report
Moon took to the video's comments section to respond to one viewer who called the footage "gross."
"Imagine how gross abortion is," wrote Moon, before clarifying that he wasn't making a comparison between unborn children and chickens "but simply [trying] to get a couple of points across to the governor."
"Some people seem to be freaking out about the chicken video... I wonder if they know what an abortion is?" asked Moon, following the reactions to the footage which ranged from praise to calls for his arrest.
READ MORE: Missouri lawmaker wants to make buying guns as hard as getting abortions
Moon's message to Missouri Governor Eric Greitens comes weeks after Greitens called lawmakers, who he deemed "career politicians," back from their summer vacations for a special session to finish their legislative work.
"We are fighting to bring more jobs to the people of Missouri," said Greitens in a statement, according to the St. Louis Post-Dispatch. "Some career politicians failed to do their jobs and then went home. That's wrong. We're canceling their summer vacations and calling a special session to get this done."