S. Korea to deploy digital air defense early warning system in 2019
Published time: 29 Jun, 2017 23:25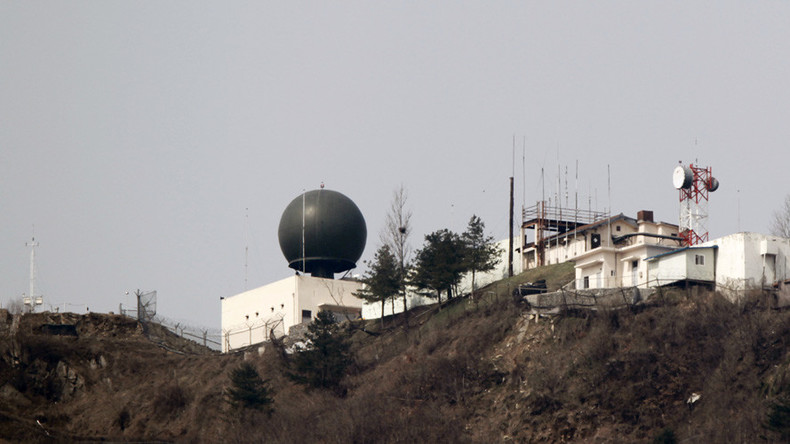 South Korea has developed a new modern air defense warning system, relying on digital communications. The will allow fast sharing, real-time battlespace images among military units.
The homegrown early warning system, the Command Control and Alert, or C2A, which has been in development since 2010, is expected to enter service in 2019, Yonhap news agency reports citing the Defense Acquisition Program Administration (DAPA).
"[The military] has become able to effectively cope with the enemy's air threats by sharing visualized information on battlespace situations," Yonhap quoted a senior DAPA official Yoo Byung-jik as saying.
C2A is expected to replace current walkie-talkie based communicational systems, cutting down the time of spreading the information from minutes to seconds.
The system was developed by DAPA in cooperation with more than 20 other local companies, according to the report.
South Korea has been seeking to bolster its air defense capabilities amid tensions with Pyongyang, which has been regularly conducting missile trials, regardless of UN Security Council resolutions and international sanctions. North Korea consistently threatens to carry out more tests while the Japanese, South Korean and US forces conduct naval and land drills in the region.
READ MORE: N. Korea threatens ex-leader of S. Korea with 'miserable dog's death' for assassination plot
In April, the US deployed its Terminal High Altitude Area Defense (THAAD) anti-missile system in South Korea, citing a need to protect the country from its northern neighbor. The move sparked protests in South Korea, as some citizens see THAAD as an additional motive for North Korea to strike.
Newly-elected South Korean government of President Moon Jae-in, who also criticized the THAAD, has launched a probe into its impact on environment. The investigation might take up to a year and delay the ongoing deployment of the American system.