N. Korea threatens ex-leader of S. Korea with 'miserable dog's death' for assassination plot
Published time: 28 Jun, 2017 14:20
Edited time: 28 Jun, 2017 14:33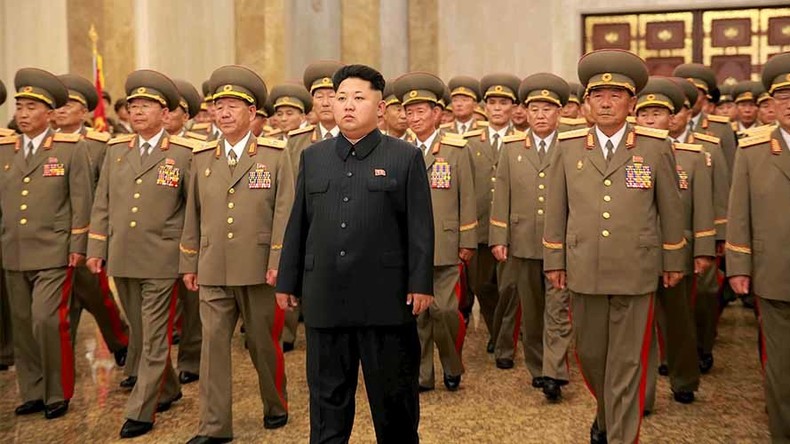 Pyongyang wants to take revenge on former South Korean President Park Geun-hye and her accomplices for a recently "revealed" plot to assassinate North Korean leader Kim Jong-un, according to the North's official state media.
North Korea promised to pursue and impose the death penalty on "traitor" ex-president Park and head of South Korean intelligence Ri Pyong Ho, as well as other "criminals of hideous state-sponsored terrorism" for the "heinous plot" against the DPRK leader, the Korean Central News Agency (KCNA) said, as cited by KCNA Watch on Wednesday.
The paper went on to say that all the perpetrators will "meet miserable dog's death at any time, at any place, and by whatever methods from this moment."
Pyongyang also called on Seoul to hand over the ex-leader and other "traitors" for the sake of "future north-south relations."
If further plots against the North Korean leadership are revealed, Pyongyang "will impose summary punishment without advance notice" on all parties involved.
Seoul condemned the threats, calling them "unpardonable," according to Reuters, citing South Korea's spy agency.
KCNA did not disclose the sources of the plot revelations. Earlier, Japan's Asahi Shimbun daily reported that Park, who was impeached due to a corruption scandal, approved a "leadership change" in North Korea and was making plans to kill Kim Jong-un during her presidency. However, new South Korean President Moon Jae-in's administration has not taken up the plans, according to the newspaper.
It is not the first time the North has accused its southern neighbors of plotting against the supreme leader. In May, it claimed that US and South Korean spy agencies were trying to kill Kim Jong-un with some "biochemical substances," the country's Ministry of State Security said, as quoted by AFP.