60 high-rise buildings across Britain fail safety tests in Grenfell probe - UK government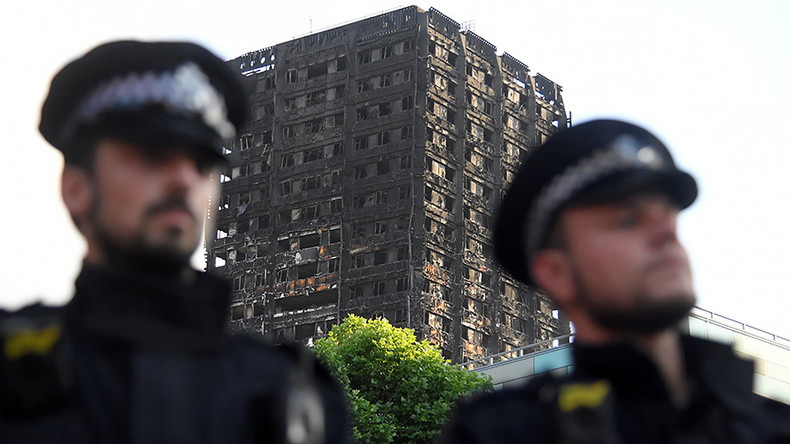 The UK government has found that cladding on 60 high-rise blocks in 25 local authorities failed to meet safety standards, as part of an investigation launched in the wake of the fire at the Grenfell tower block which killed 79 people.
Tests are being conducted on up to 600 buildings as part of the investigation and every building tested so far has failed.
READ MORE: 72 firefighters, 10 engines tackle apartment block blaze in east London (PHOTOS, VIDEOS)
The highly flammable cladding is widely believed to be the main reason why the fire at the Grenfell block spread so quickly and multiple evacuations of at-risk tower blocks have taken place in the past fortnight.
"So far the cladding from 34 high-rise buildings, in 17 local authority areas, has failed the combustibility test," Sajid Javid MP, Secretary of State for Communities and Local Government said in a statement on Saturday.
Javid confirmed that authorities are checking 100 tower blocks per day, looking for the highly combustible aluminium composite tiles.
"A combustibility testing programme for Aluminium Composite Material (ACM) cladding is running around the clock at the Building Research Establishment (BRE)."
Some 14 blocks in London, Manchester and Plymouth that have failed fire-safety assessments are not necessarily at risk according to a Downing Street spokesperson contacted by RT.
"The decision by Camden Council to evacuate 4 of the 5 towers on the Chalcots Estate was because the failed testing of the external cladding was compounded by multiple other fire safety failures which the fire inspection team found within the buildings," Javid added.
READ MORE: 83 households refuse to evacuate from Chalcots flats despite 'fire hazard'