France expels controversial Swiss Islamist preacher
Published time: 9 Apr, 2017 20:16
Edited time: 10 Apr, 2017 06:28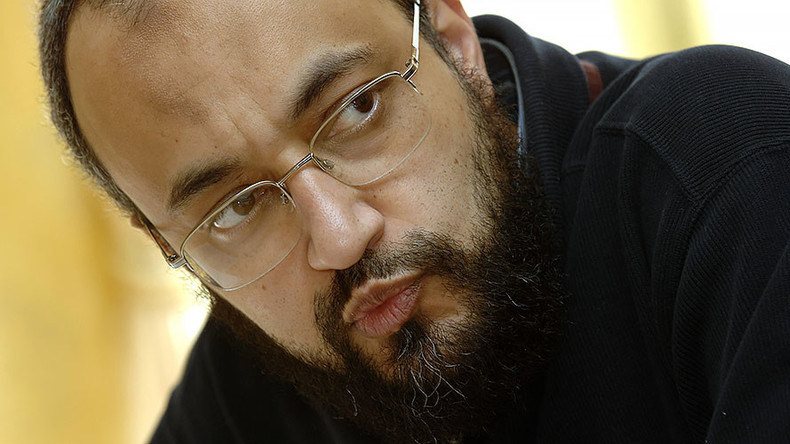 France has expelled a radical Swiss Islamist preacher, police escorted Hani Ramadan to the border on Saturday. The French Interior Ministry cited past remarks and behaviors as reason for his expulsion.
The Egyptian-born Swiss Muslim cleric was apprehended on Friday in the town of Colmar, near the German border, where he was participating in a conference. Swissinfo reports that he was then escorted to the French-Swiss border by police.
"Mr. Hani Ramadan is known to have in the past adopted a stance and made remarks that could pose a serious threat to public order on French soil," the French Interior Ministry said in a statement released Saturday.
"The Interior Ministry and security forces are prepared and will continue to fight relentlessly against extremism and radicalization," added Interior Minister Matthias Fekl.
Reacting to his expulsion, Ramadan said he would appeal against the decision and called the French government's statements erroneous and based on a narrow interpretation of his actual views.
Ramadan was formerly the director of the Geneva Islamic Centre. He is the brother of well-known intellectual Tariq Ramadan and the grandson of Hasan al Banna, founder of the Muslim Brotherhood.
READ MORE: Radical UK cleric Anjem Choudary jailed for 5.5yrs for supporting ISIS
Several of Ramadan's lectures have been canceled in France in the months leading up to his expulsion. In 2002, the Swiss canton of Geneva suspended him from his post as a school teacher following an article he wrote for French newspaper Le Monde, in which he defended the stoning to death of adulterers and suggested that AIDS is a form of divine punishment.
He later won compensation of just over €200,000 for the sacking.