'Impossible not to connect': London attack linked to Europe's migrant policy, Polish PM says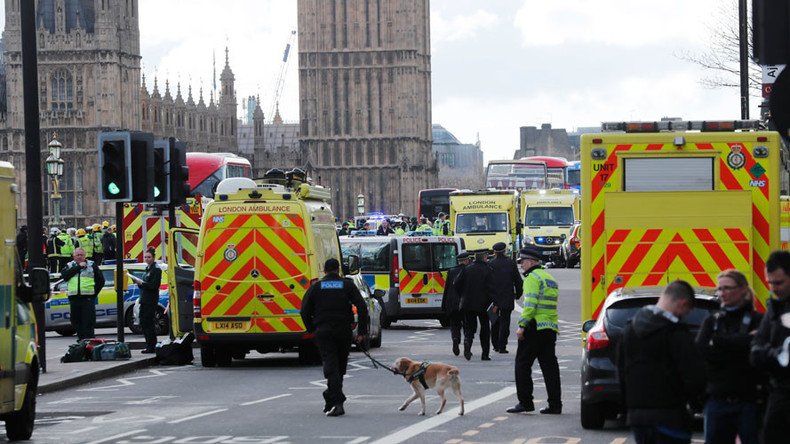 Polish Prime Minister Beata Szydlo has linked Wednesday's London attack to Europe's migrant policy, saying it is "impossible" not to connect them. She went on to suggest the deadly assault justifies Warsaw's refusal to take in refugees.
"I hear in Europe very often: do not connect the migration policy with terrorism, but it is impossible not to connect them," Polish Prime Minister Beata Szydlo told private broadcaster TVN24, as quoted by Reuters.
Szydlo went on to criticize the European Union's migration commissioner, Dimitris Avramopoulos, who visited Poland earlier this week, threatening consequences for member states choosing not to host refugees.
"The commissioner should concentrate on what to do to avoid such acts as yesterday in London... Poland will not succumb to blackmail such as that expressed by the commissioner," Szydlo said.
"The commissioner is coming to Warsaw and trying to tell us: you have to do what the EU decided, you have to take these migrants...two days later another terrorist attack in London occurs," she continued.
On Wednesday four people, including the assailant, were killed in the attack in central London, after a car plowed into pedestrians near the British Parliament. Police believe the incident was "Islamist related," but have given no details about the attacker, who they believe was acting alone.
In May 2016, Poland's right-wing government refused to accept any of the 6,200 refugees allocated to it under the EU's quota scheme. Although the country's previous center-right government voted in favor of quotas, the current Euroskeptic Law and Justice (PiS) administration does not want to honor the commitment. Former Polish prime minister and PiS leader Jaroslaw Kaczynski defended the party's decision.
"After recent events connected with acts of terror [Poland] will not accept refugees because there is no mechanism that would ensure security," he said at the time.
Kaczynski also spoke out against accepting refugees in 2015, saying they could bring diseases and parasites to Poland.
Some 1.6 million refugees and migrants arrived to the European Union between 2014 and 2016, creating a major strain on countries which are struggling to host them. The issue has been a major point of contention between the EU and Eastern European member states, with Poland, Hungary, and Slovakia denouncing an EU plan to fine countries which don't host refugees as "blackmail" last year.
You can share this story on social media: