'Blackmail': Eastern European govts lash out at EC's quota penalty proposal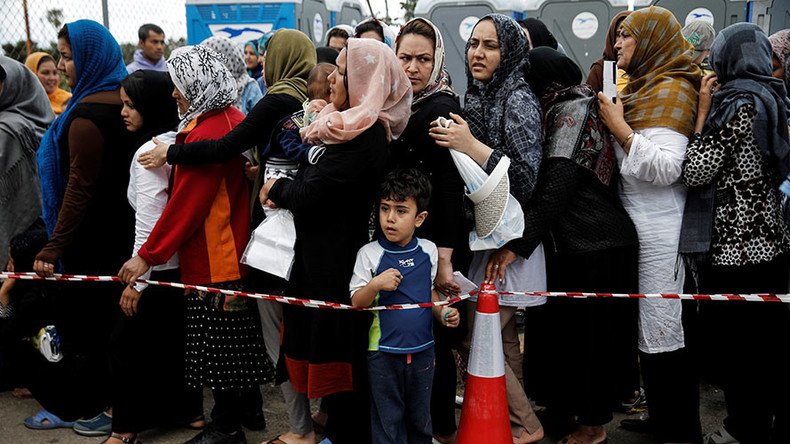 Poland, Hungary, and Slovakia have lashed out at the European Commission's proposal to fine countries that refuse to implement a quota plan for the distribution of refugees. Brussels says the plan is aimed at easing pressure faced by frontline nations.
The plan, announced Wednesday, envisages mandatory payments imposed on countries that refuse to accommodate asylum seekers – a move which Hungary says is "blackmail."
"Regarding the fines proposed by the European Commission, it is blackmailing," Hungarian Foreign Minister Peter Szijjarto said after a meeting with his counterparts from the Czech Republic, Slovakia and Poland in Prague, Reuters reported.
He went on to call the quota concept a "dead-end street" and asked the Commission not to follow through with it.
Those thoughts were echoed by Polish Interior Minister Mariusz Blaszczak, who said the quota system is "a bad system...it makes no sense."
Slovak Interior Minister Robert Kalinak said the timing of the Commission's proposal was difficult, given efforts to reach consensus on closing migrant routes and reaching a deal on refugees with Turkey.
"In the middle of these very sensitive talks, a proposal is put on the table that sets us back nine months and does not reflect reality in some aspects," he said.
The three countries, along with the Czech Republic, have consistently voiced their opposition to the quota plan which was agreed to by other EU member states in September. Hungary and Slovakia are contesting the plan in EU courts.
Under the Commission's newest proposal, a "fairness mechanism" would exist under which each of the 28 member states would be assigned a percentage quota of all asylum seekers within the bloc.
A country's quota would depend on its national population and wealth. If a nation found itself handling more than 50 percent more than its share, it would be permitted to relocate people elsewhere within the bloc.
Those states could refuse to take people for a year, but would be required to pay €250,000 ($287,000) to another country to accommodate the refugees.
The Commission says the plan is aimed at providing relief to countries bearing the brunt of the refugee crisis, particularly Italy and Greece. According to a February report compiled by the International Organization for Migration, more than 100,000 people have arrived in Greece and 7,507 in Italy since the beginning of the year.
Germany, which has been a leading destination for asylum seekers, has pushed hard for a structure that would provide more equality among member states, and has criticized the opposition voiced by eastern countries.
Meanwhile, the EU continues to face the worst refugee crisis since World War II. Most of the asylum seekers are arriving from war-torn Syria, where around 250,000 people have been killed and more than 12 million displaced since 2011, according to UN figures.
Earlier Wednesday, the Commission backed a visa-free travel agreement with Turkey after Ankara threatened to back out of a landmark migration deal. Under the agreement, all illegal migrants reaching Greece from Turkey's shores are to be returned. In exchange, the EU agreed to take thousands of Syrian refugees directly from Turkey.
You can share this story on social media: