ISIS claims its 'soldier' carried out UK Parliament attack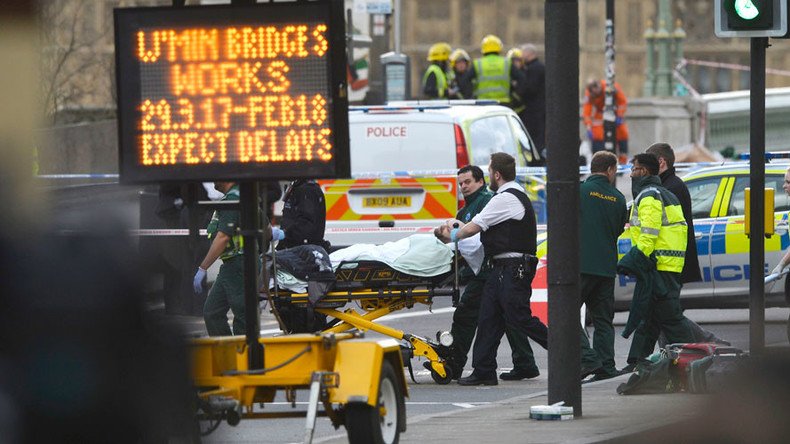 Islamic State (IS, formerly ISIS/ISIL) has claimed responsibility for the attack outside the UK parliament on Wednesday which left four people dead, according to the terror group's news agency Amaq.
The agency said: "A soldier of the Islamic State carried out the attack, responding to a call for attacking citizens of coalition states."
It seems to suggest the attacker was inspired by IS, rather than being a trained fighter of the terrorist group.
Amaq News Agency is a propaganda and news outlet for IS.
It was established in Syria in 2014 as an alternative to Western media coverage. It became more widely known after it began reporting apparent claims of responsibility for terrorist attacks in Western countries.
The attacker is not among the 3,000 Britons on MI5's list of individuals regarded as potentially capable of committing an act of domestic terrorism, the Guardian reports.
Around 3,000 Britons, mainly Islamists, are monitored because police suspect they may be capable of an attack. Of them, 500 are subject to active investigations and only a limited number of those become the targets of physical surveillance.
The newspaper says the attacker was not on that list.
Earlier on Thursday, UK Prime Minister Theresa May said officials will release the attacker's name "when operational considerations allow."
She said the attacker was "British born" and had earlier been investigated by MI5 for links to violent extremism.
May says police believe the man acted alone and there is no reason to believe "imminent further attacks" are planned.
"Our working assumption is that the attacker was inspired by Islamist ideology. We know the threat from Islamist terrorism is very real. But while the public should remain utterly vigilant, they should not and will not be cowed by this threat."
WATCH MORE:
You can share this story on social media: