London Mayor Sadiq Khan rows with Donald Trump Jr following Westminster terrorist attack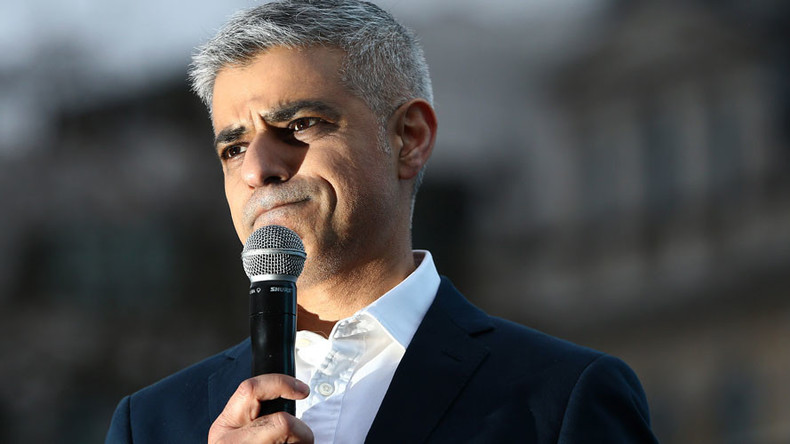 London Mayor Sadiq Khan has found himself embroiled in a row with Donald Trump's son, who used the attack on parliament to condemn comments made by the mayor last year that terrorist attacks are "part and parcel of living in a big city."
Donald Trump Jr took to Twitter to slam the mayor's comments, made during an interview to the Evening Standard back in September 2016.

"I want to be reassured that every single agency and individual involved in protecting our city has the resources and expertise they need to respond in the event that London is attacked," Khan had added in the interview, according to the Independent.

The mayor, however, told BBC's Radio 4 Today program on Thursday morning that he would not respond to Trump's tweets.

"What I will say about this is the threat level in London and our country remains the same: it's severe.

"That means according to experts an attack is highly likely. The commissioner who just retired said last year that as far as an attack was concerned it's a question of when not if.

"Thankfully the police and the security services and the emergency services practice for such incidents. One I'm afraid has happened yesterday," Khan said.

Trump Jr's remarks were not well-received in Britain.

MP for Ilford North, Wes Streeting, hit out at Trump Jr for exploiting the London terrorist attack to criticize the mayor.

While a Channel 4 correspondent asked Trump Jr if he had read the entire article before "goading" the mayor.

Former New Yorker and author Bonnie Greer mocked the US president's son, telling him he should read a terrorist 'guide'.

And another Twitter user said Trump Jr just inherited the same genes of "Orange Daddy".


Criticism of Khan

Khan, however, has faced other accusations of falling short in the way he dealt with the crisis following the assault on Parliament on Wednesday that killed four and left 40 injured.

Khan made a statement at 4:26pm, almost two hours after the attack, saying: "There has been a serious incident near to Parliament Square this afternoon which is being treated as a terrorist attack until the police know otherwise.

"I have spoken to the Acting Commissioner. The Metropolitan Police Service is dealing with the incident and an urgent investigation is underway.

"My thoughts are with those affected and their families."

Khan also thanked the police and emergency services for their "tremendous bravery" and "hard work" to protect London.

Some of the public, however, took to social media to question why he failed to say anything about the attack earlier, with some calling his silence "deafening."

Others criticized him for making "zero difference".

While one Twitter user went as far as saying the mayor's words had lost "sincerity."

Khan released another statement later on Wednesday evening saying: "We stand together in the face of those who seek to harm us and destroy our way of life.

"We always have, and we always will. Londoners will never be cowed by terrorism," he said.
You can share this story on social media: