'Gestapo treatment': Female workers at Russian emerald factory slam 'insulting' strip searches
Published time: 12 Dec, 2016 18:17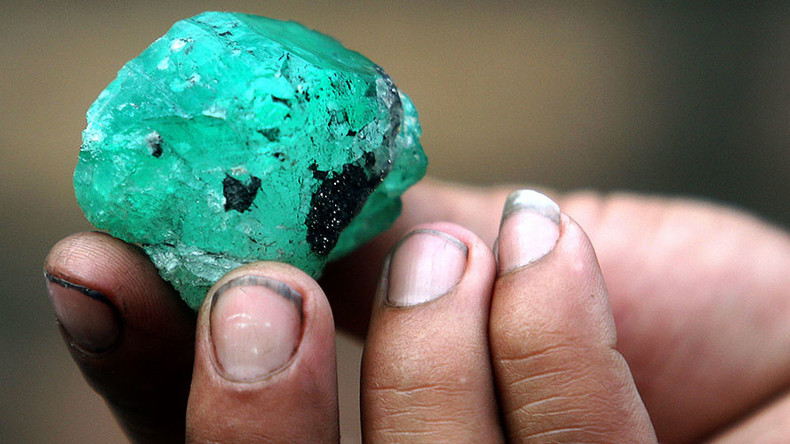 Women working at an emerald mine in Russia's Urals Mountains have reportedly submitted an official complaint, claiming they are subject to frequent forced strip searches by factory security officers. They add they have been also threatened with gynecological exams.
"Random" strip searches are conducted at the emeralds factory at the Malyshevskoye mine "several times a day," female employees told Ura.ru news agency.
Examinations are allegedly conducted in a cold room with a concrete floor, where temperatures do not rise above 15 degrees Celsius (59 Fahrenheit), with only a piece of cloth thrown at their feet to stand on.
Although the checks are carried out by female security officers (who are said to be doing it with bare hands, wearing no gloves), there are allegedly no blinds on the windows.
If workers so much as scratch their nose or adjust their headscarf near a production line, they are allegedly immediately called into the examination room. Yet, there are CCTV cameras "everywhere" and their uniforms have no pockets.
Saying that there are some security officers who examine the workers "tactfully," in general women "get the impression that security people only come to work to be able to insult others all day long."
"Their attitude towards us is Gestapo-like," workers who declined to reveal their names, fearing repercussions, told the news agency. They have also appealed to the office of the Commissioner for Human Rights and the local labor watchdog on the issue, workers added.
"We are being told that we are all 'potential thieves with customers waiting outside the factory.' Security officers have made dirty hints about where we can hide the stones and promised that, starting from the New Year, daily gynecological inspections will be made. One of the girls was so intimidated she had to be taken to hospital in an ambulance," Ura.ru quoted the factory women as saying.
Women also complained they were not allowed to spend more than 10 minutes in the bathroom, and were subjected to "interrogations" by male officers after going to the toilet.
Workers say the "insults" started last year, when a new director came to the emerald factory and appointed a new security firm.
The head of the security at the mine told the news agency that strip searches had been conducted since 2006 and everyone at the factory has to undergo examinations. "After the director visits the mine, he is also being checked the same way," the security chief added, saying that it's "women from just one shift [who] complain." He alleged that three women had been previously caught attempting to steal emeralds from the factory.