Saudi journalist banned from writing after criticizing Trump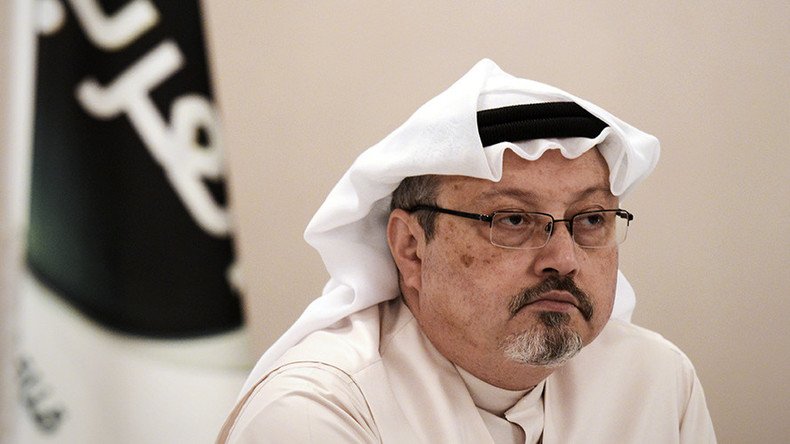 Prominent Saudi journalist Jamal Khashoggi has reportedly been banned from publishing his work by the kingdom because he criticized Donald Trump.
The journalist and commentator made critical remarks against the president-elect during his presentation at a Washington think-tank on November 10.
Then, on November 19, the Saudi Press Agency, citing an anonymous source, insisted that Khashoggi's views did not represent the country in his statements, Middle East Eye reports.
Shocked to hear that my former colleague Jamal Khashoggi has been banned from writing. His was a reasoned voice. #saudi

— Rasheed Abou-Alsamh (@RasheedsWorld) 5 December 2016
"The author Jamal Khashoggi does not represent the government of Saudi Arabia or its positions at any level, and his opinions represent his personal views only and not that of the Kingdom of Saudi Arabia," a ministry source was quoted by the Saudi Press Agency.
His weekly columns at Al Hayat newspaper have now been stopped and it's understood he has been prohibited from appearing on TV and from attending conferences.
READ MORE: Saudi Arabia warns Trump against stopping imports of its oil
In his talk at the Washington Institute, Khashoggi called Trump's views on the Middle East "contradictory."
"When it comes to the Middle East, Donald Trump's stances are contradictory, especially regarding Iran," Khashoggi said.
"Saudi Arabia should be ready for some surprises, likely in the form of negative rhetoric from the Trump administration. Ultimately, the kingdom needs to create an alliance of Sunni countries to serve as a bulwark against a potentially anti-Sunni Trump," he added.
The journalist, who had published a weekly column in Al Hayat for almost five years, was also mentioned in a Washington Post article where he said it was "wishful thinking" to have unity in the region in line with Trump's "apparent determination to ally more closely with Russia."
Khashoggi has worked as a political journalist in well-established Saudi papers including the Arab Times.
You can share this story on social media: