'No threat to Finland': Finnish defense minister on Russian missile deployment in Baltics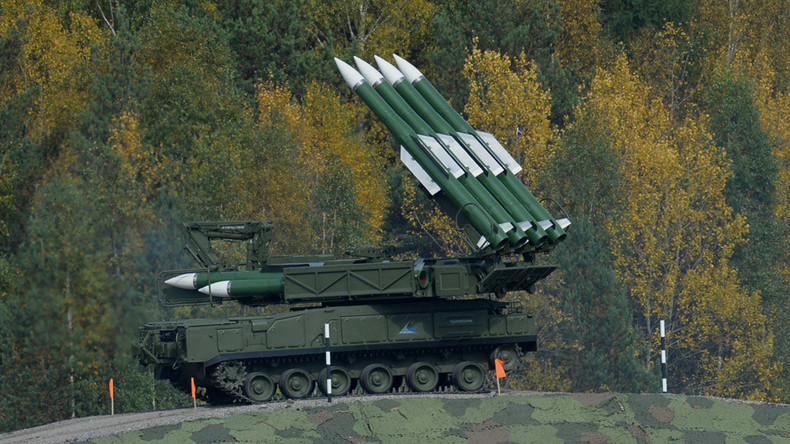 Finland's defense minister has said that he doesn't see the deployment of Russian missiles in the Baltic Sea region as a threat, but warned that an exchange of actions could cause "something to happen, even if only accidentally."
"We naturally support peaceful co-existence. And we practice an active policy of stability," Jussi Niinisto told Finnish MTV3 News, as cited by AP news agency.
"We'd like to see the military situation calm down in the Baltic Sea, rather than escalate," he added.
Russia has recently confirmed media reports that it is deploying ballistic Iskander missiles in Kaliningrad, a Russian exclave sandwiched between Poland and Lithuania. Responding to the stir that the news caused in the West, the Russian Defense Ministry noted that the deployment is part of regular military drills and has not been kept a secret. The decision to place the missiles in Russia's westernmost region was made after an American ABM (anti-ballistic missile) system was stationed in two Eastern European NATO countries, Romania and Poland.
The US and NATO have long claimed that Russia's military activities pose a threat to Europe, especially the Baltic region, while using the notion of "Russian aggression" to justify their increased deployments in the east.
Russia, in turn, has ramped up military drills in the region in response to constant NATO drills along its borders, like the ongoing Iron Sword 2016 exercises in Lithuania. It deployed the Iskander missiles in Kaliningrad to counter the threat posed by the ABMs NATO has placed in Eastern Europe, which can easily be converted to fire offensive Tomahawk cruise missiles that could hit Russia. The US has maintained that the ABMs are necessary to counter a possible rogue nuclear attack from North Korea.
READ MORE: 4,000 NATO troops take part in Lithuania's largest exercise near Russia's border

NATO's biggest concerns are allegedly about the security of Lithuania, Latvia and Estonia, Baltic states which spent nearly five decades under Soviet rule. Finland, which shares a 1,300-kilometer (800-mile) border with Russia and was once part of the Russian Empire, is not a NATO member-state, though, in May of this year, it did pledge to increase cooperation with the alliance to ward off the "Russian threat."
Moreover, as a member of the European Union, Finland would be obliged to help the Baltic states if they were, in fact, attacked under the Treaty of Lisbon, Niinisto said, just as Finland would expect help if it was at risk, though he noted that, at present, he sees no threat coming from Russia whatsoever.
"I wouldn't want to speculate, but it's clear that Finland as an EU-member is obliged to help, and that also means that Finland, too, would get support at a moment of crisis.
"[Yet we haven't] seen any inclination among the Russian leadership to threaten [us]. In that sense Russia is not a threat to Finland," the minister said.
However, earlier this week, it emerged that Finland is set to host a new center to fight cyber threats, a joint venture involving 11 NATO and EU countries, which will conduct research on how to counter so-called "hybrid" warfare. Interestingly, Russia was named among the states or organizations employing such tactics, along with Islamic State (IS, formerly ISIS/ISIL). The West has previously lumped Russia in with IS when specifying security threats. At a recent NATO conference in Warsaw this summer, US President Barack Obama listed Islamic State, "Russian aggression," and Brexit as the biggest threats, while promising another 1,000 troops to boost NATO's presence in Eastern Europe near Russia.
Russian officials have repeatedly said that the NATO buildup is undermining security and stability in the region, while accusing the alliance of deliberately portraying Russia as a threat to justify its encroachment and increase its military budgets.
In a recent interview with Academy Award-winner Oliver Stone for his documentary Ukraine on Fire, Russian President Vladimir Putin explained why he thinks NATO is creating the image of Russia as an enemy, saying it needs the specter of an "enemy from without" to maintain discipline within its own ranks.
"I do not always understand the logic of our [NATO] partners," he said, adding that he "gets the impression that [NATO] needs to keep [its members] on a leash and maintain discipline within the so-called 'Atlanticist' camp." The president added that Russia is concerned about NATO's recent decisions, promising that the alliance's eastward expansion will not go unanswered.