'Position of strength': NATO to deploy 4,000-strong 'deterrent' near Russia's borders by May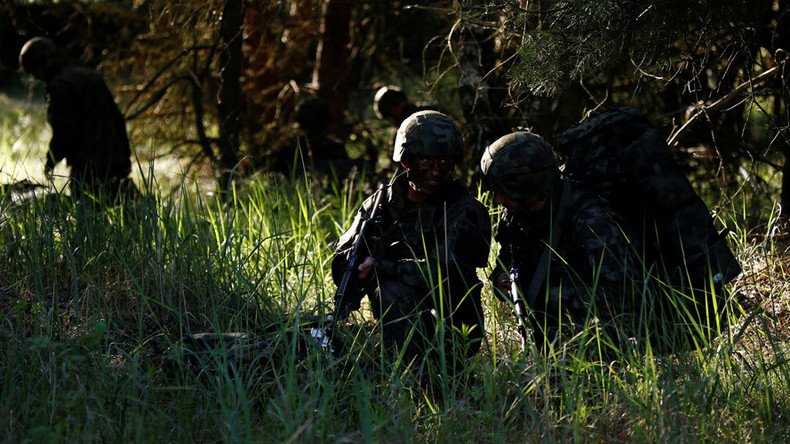 NATO is set to deploy a "deterrent" and possible "fighting" force of some 4,000 troops to the Baltic region by next May. The chief of the European Command has called on the alliance to approach Russia from a "position of strength."
The announcement of the 4,000-strong contingent took place as military leaders from the military bloc gathered in Split, Croatia over the weekend. At the summit, Czech Army Gen. Petr Pavel said four battle groups will be sent to the region at different times in the first half of 2017.
"With these four battle groups, we are not talking about exclusively about a training presence," he said, according to Wall Street Journal.
"This force is to serve as a deterrent and if necessary as a fighting force. The rules will be different," Pavel added.
The Croatian General pointed out that the new NATO force in the Baltic is planned to be commanded from the Polish division headquarters with US Army Gen. Curtis Scaparrotti overseeing any deployment of the new NATO force.
US officials told the publication that about 1,000 soldiers, will come from the 2nd Cavalry Regiment based in Vilseck, Germany, and are due to arrive in Poland by April. In addition to US contingent that will be sent to Poland, Germany will send forces to Lithuania. Canada is expected to offer troops to Latvia and the UK will deploy a battle group in Estonia. Norway, Denmark and France as well as other NATO states will be supplementing those forces.
"There are many strands of work," Gen. Pavel said. "We are trying to come up with the big picture so we are assured the measures we are taking are well-coordinated, mutually supportive and we are not working in different directions."
The military personnel will be deployed in close proximity to Russia's northwestern borders in line with the newly-approved multinational task force that was agreed at the NATO summit in Poland in July.
At the summit in Croatia, the head of NATO operations in Europe tried to unite the alliance's members to approach Russia from a "position of strength."
While stressing that opportunities to collaborate with Russia do exist, Scaparrotti noted that "In the view of the allies, I can tell you from this conference that they recognize Russia's a challenge in many areas."
Pavel, meanwhile, called for a "pragmatic" but "firm" approach to Russia.
READ MORE: Russia forms brand-new task force to counter NATO buildup in Eastern Europe
Following the Warsaw summit, Russia has proposed that NATO follows a "positive program" for developing relations, aimed at decreasing tensions between Moscow and the US-led military bloc. Relations between Moscow and NATO soured sharply after Russia's reunion with Crimea and the eruption of the military conflict in Ukraine in 2014.
Moscow considers NATO's new troop deployment, as well as the increased number of military drills near Russian territory, the creation of anti-ballistic missile sites in Europe and other moves, a threat to Russia's national security.
You can share this story on social media: