Finland to host hub combating 'hybrid' threats posed by ISIS & Russia – official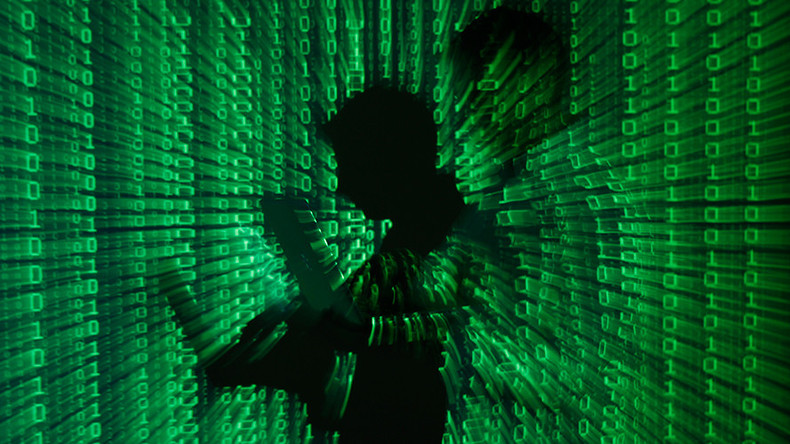 A number of NATO and EU countries plan to set up a center in Helsinki to research how to tackle the growing threat of so-called 'hybrid' warfare, especially those posed by Russia and Islamic State, a senior Finnish government official says.
The new center is meant to be a joint venture involving 11 countries including Finland, Germany, Spain, the US and UK, as well as Sweden, Poland and the Baltic States.
"Some of them are yet to confirm their participation, but nevertheless we have enough support to move forward," Under-Secretary of State in Charge of EU Affairs Jori Arvonen told reporters on Monday, as cited by Reuters.
He warned that hybrid attacks could be "diplomatic, military, technological or financial in their nature." Hybrid warfare means blending conventional and irregular warfare, alongside with cyberwarfare, propaganda and other indirect means.
Arvonen named Islamic State (IS, formerly ISIS/ISIL) and Russia when asked about states or organizations employing 'hybrid' tactics.
He noted that IS often uses disinformation to radicalize people across Europe, adding that "there has been a lot of talk here in Finland about Russia's influencing of information" as well.
Russia and IS have previously been named together as security threats in the West.
This summer US president Barack Obama listed ISIS, "Russian aggression" and Brexit as the biggest threats at the recent NATO conference in Warsaw. He also promised another 1,000 troops to boost the NATO alliance presence on the eastern front.
In March then-UK Foreign Secretary Philip Hammond said that Russia and IS pose the "greatest challenge" to British national security in decades.
In February, General Philip Breedlove, Commander of US European Command (EUCOM), outlined major security challenges in Europe at the Pentagon, stating that the top two were a "resurgent, aggressive" Russia and IS.
Russia 'cyber scare'
Russia has also recently faced accusations of meddling with other countries' cyber space.
The US Democratic Party had been blaming their every setback on Russia for months before the 2016 presidential election, from the hacking of Democratic National Committee (DNC) documents in June 2016 to WikiLeaks' publication of documents from the personal account of John Podesta, Clinton's campaign chair, in the month leading up to the election.
READ MORE: 'Red Scare 2': Russia and the 2016 US election
Russian President Vladimir Putin personally rejected the allegations that Moscow is trying to meddle with the American presidential vote, saying that the US is no banana republic to allow such a thing.
Following the American accusations Germany, which is preparing for its own national elections next year, voiced alarm that Russia might try to interfere in those as well. Chancellor Angela Merkel claimed her government "already know[s] that we have to deal with reports from Russia or also with cyberattacks from Russian sources."
"We have repeatedly commented on the cyberattacks claims... we can't in any way accept these unfounded statements," Kremlin spokesman Dmitry Peskov said in the latest statement on the matter earlier this month, responding to MI5 Director General Andrew Parker's accusations of Russia using "increasingly aggressive ways – involving propaganda, espionage, subversion and cyber-attacks" to "push its foreign policy abroad."
NATO muscle-flexing
Over the past two years, NATO has been carrying out massive military drills one after the other in an alleged attempt to tackle "Russian aggression." Eleven NATO countries are currently taking part in military drills in Lithuania, the largest Baltic nation, in yet another of the alliance's power displays.
Moscow has on many occasions denied that it poses a threat to NATO countries, asserting that its own build-up is aimed solely on protecting its borders from NATO's eastward expansion which Moscow regards as a threat to its national security.
In an interview with Academy Award-winner Oliver Stone for his documentary 'Ukraine on Fire', Putin explained why in his opinion NATO is creating the image of Russia as an enemy – he said it needs the figure of an "enemy from without" to maintain discipline within its ranks.
"I do not always understand the logic of our [NATO] partners," he said, adding that he "gets the impression that [NATO] needs to keep [its members] on a leash and maintain discipline within the so-called 'Atlanticist' camp."
"That is why it needs an enemy from without," he told Stone, saying that Iran does not adequately fit the bill for that role.
The president added that NATO's decision-making is a matter of concern for Russia and that the alliance's eastward expansion will not go unanswered.
NATO already has dozens of cells that specialize in different kinds of threats in member countries, for instance in Norway. The proposed Helsinki-based center is expected to work in close cooperation with the EU's foreign affairs council and the NATO military alliance. The annual budget of the center is so far estimated at some €2 million (US$2.1 million). All member countries will pay an annual membership fee, but, as the host country, Finland is set to supply for most of the budget. A final decision on setting up the new center will reportedly be made next spring.