US no banana republic for Russia to meddle in its election – Putin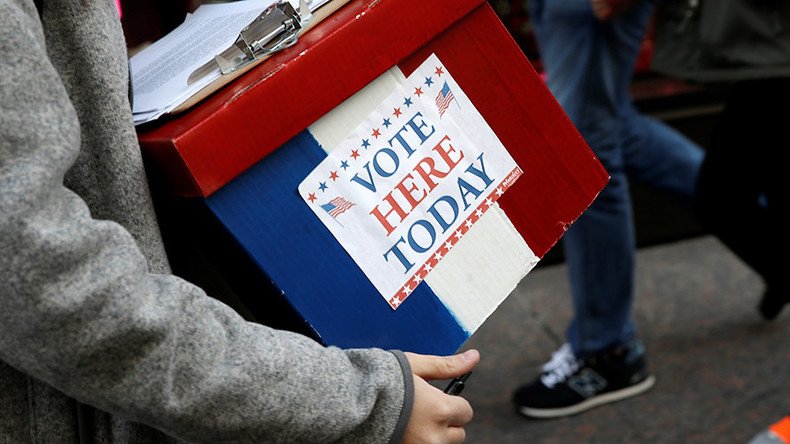 Russian President Vladimir Putin has rejected allegations that Moscow is trying to meddle with the American presidential vote, saying that the US is no banana republic to allow such a thing.
"Does anyone seriously think that Russia can somehow influence the choice of the American people?" Putin wondered during a meeting of the Valdai Discussion Club in Sochi on Thursday.
"Is America some sort of a banana republic?" he asked rhetorically. "America is a great state. Correct me, please, if I'm wrong."
Follow RT's LIVE UPDATES on Putin taking part in Valdai club's final session
The 'Russian card' was used during the American presidential campaign to distract the voters from the real problems currently faced by the US, including the enormous federal debt and police brutality, Putin suggested.

"But apparently the [US] elite has nothing to say to calm public anxiety" over those issues, he said.
"It is far better to distract people's attention to alleged Russian hackers, spies, agents of influence and so on and so forth," Putin added.
Russia and Putin have frequently been mentioned during the US presidential race.
Democratic candidate Hillary Clinton accused WikiLeaks, which released emails and documents hacked from Clinton campaign chair John Podesta and the Democratic National Convention, of working with Moscow.
According to Clinton, the Russian president "let loose cyber attackers to hack into [US] government files, to hack into personal files, hack into the Democratic National Committee."
She also accused the Republican candidate Donald Trump of being actively supported by the Kremlin and promised to "defend the citizens of this country [the US] and the Russians need to understand that."
Putin also expressed regret that elections in the West have "stopped being an instrument of change."
"It all comes down to scandals, digging up dirt and – I beg your pardon – discussing who has pinched whom, who is sleeping with whom. Well, this is totally out of line," he said.
According to the Russian leader, the political agenda has become "vapid" in the West, while ordinary citizens' trust for the ruling class is diminishing.
"Frankly, if we look at the programs of different candidates, we can get an impression that they are tailored to the same curves," he said.
Putin also slammed US and EU attempts to portray Russia as an aggressive country and enemy of the West.
"Fictional, mythical dangers, like the alleged Russian military threat, are constantly being churned out. Indeed, it is a profitable thing. It allows them to expand their military budgets; to expand NATO; to bring the infrastructure of the bloc closer to the Russian border," he said.
"Of course, it's very nice, and sometimes profitable, to pose as the defenders of civilization… but the fact is that Russia is not going to attack anybody," the Russian leader added.
You can share this story on social media: