Canadian nursing home employee charged with murdering 8 elderly residents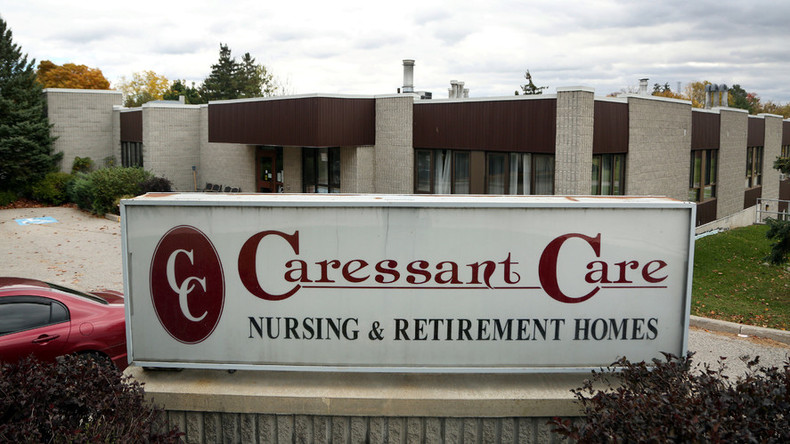 A 49-year-old Canadian nurse has been charged with eight counts of first-degree murder in the deaths of nursing home residents that were in her care, according to Ontario police.
Elizabeth Tracey Mae Wettlaufer, from Woodstock, Ontario, is suspected of carrying out the murders between 2007 and 2014, by administering a fatal dose of a drug. The police were unable to comment on the type of drug used, where it came from, or what Wettlaufer's motive may have been.
READ MORE: Over 120 Canadians euthanized since law passed in mid-June – media

The murders first came to the attention of police on September 19, when they "received information that a nurse had involvement in the murder of eight elderly patients while she worked in several long-term care facilities," Woodstock Police Chief, William Renton, said during a press briefing on Tuesday.
Wettlaufer was arrested and charged with eight counts of first-degree murder on Monday, Renton said. She appeared in court Tuesday morning and remains in custody while the investigation is ongoing.
READ MORE: Canadian teacher suspended after asking pupil to lick her

Wettlaufer has worked as a registered nurse in several long term care facilities in Ontario. Seven of the victims were from the Caressant Care facility in Woodstock, and one was a resident at Meadow Park facility in London, also in Ontario. Three of the victims were in their 90s, three were in their 80s and two in their 70s.