Over 120 Canadians euthanized since law passed in mid-June – media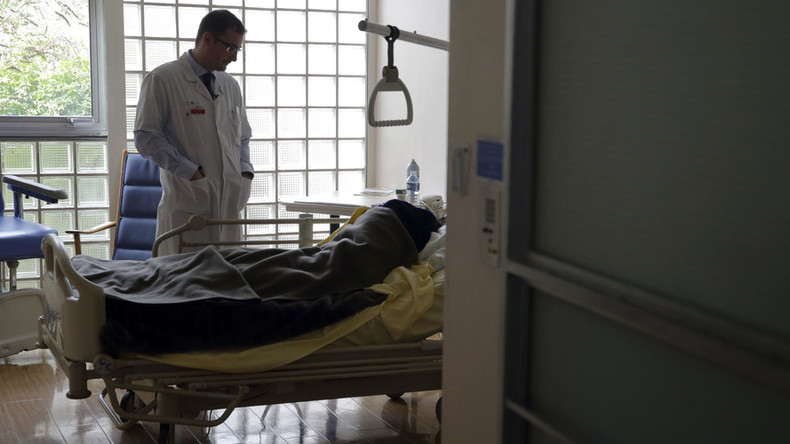 Some 120 people have opted for doctor-assisted death, or euthanasia, in Canada since the State Senate passed a controversial law, allowing patients to voluntarily end their lives. The actual number may be higher as the government has not started an official count.
According to the broadcaster CBC News, which tried to obtain data from all 13 of Canada's provinces, most of the cases were recorded by coroners in Ontario (49) and British Columbia (46), with Alberta, Manitoba and Saskatchewan reporting 27 medically assisted deaths between them.
However, the actual figures may be significantly higher, as the remaining eight provinces were unable or did not agree to share the information citing the possible "infringement of confidentiality or distress for families who may identify with the numbers."
Official figures have not been drawn up, as Canada's federal government has not started officially tracking assisted suicides. The authorities have also yet to come up with regulations as to what information should be recorded when a person demands a medically assisted death.
"These regulations could include specifying the kind of information to be provided, the body that would analyze the information, and how often reports would be published," a spokesperson for Health Minister Jane Philpott said.
The numbers obtained by CBC also allegedly show a mere 10 percent of cases in which Canadians have demanded medical help to end their lives since the procedure became legal on June 17.
"To give you a rough guide, we could say that for 10 serious requests that would come forward, only actually about one of them would proceed towards this intervention," Dr. Gary Rodin from Toronto's University Health Network, told the broadcaster.
The law was originally proposed after Canada's Supreme Court overturned a ban on euthanasia back in 2015. Dozens of medically assisted deaths took place before the new legislation was passed, as patients who wanted doctor's help to die were allowed to apply for permission from provincial judges.
According to the legislation, which is known as Bill C-14, a person may be denied the right to doctor-assisted death for a number of reasons. The only conditions where euthanasia is granted is for adults where "natural death is reasonably foreseeable," for those suffering from "incurable" diseases or disabilities, or when a person's health is "in an advanced stage of irreversible decline."
READ MORE: 'Not an angel, but devil of death': Danish nurse given life term for murdering elderly patients

However, the wording sparked a wave of criticism from politicians, patients and human rights activists, who branded it severely restrictive. After applying for the procedure, the patient has to wait while a medical institution looks into their case before granting permission.
The conditions of the law are already being challenged in court, but the process may take years before amendments are made. The Canadian Bar Association (CBA) recently urged the government to expand access to medically assisted suicide, to provide additional access to the procedure for mature minors, persons with psychiatric illness and some dementia patients.
Medically assisted suicide is currently legal in only a few countries worldwide, including Switzerland, Germany, Albania, Colombia and Japan, as well as in some US states. The Netherlands, Belgium and Luxembourg allow doctors to euthanize patients under strict conditions such as those in a hopeless state of health and those in great pain.
The main objections to the procedure have come from religious groups, which for the most part, oppose a person voluntarily taking his or her own life.