Canada passes assisted suicide bill, critics say it will 'trap patients in intolerable suffering'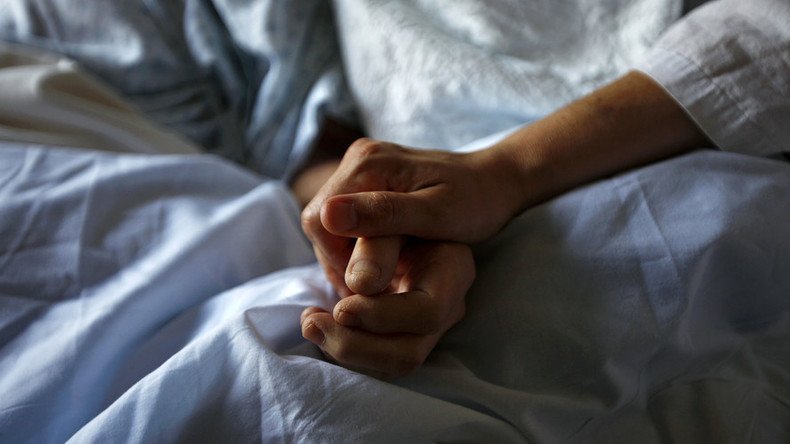 Canada has adopted a law permitting assisted suicide for terminally ill adults whose death is "reasonably foreseeable." Some critics say the law prevents those with degenerative conditions such as Alzheimer's from seeking medically-assisted death.
Caving in to pressure by Justin Trudeau's Liberal government after weeks of rigorous parliamentary debate, senators finally approved the so-called Bill C-14 in a vote of 44 to 28 on Friday. The Canadian Medical Association said it was "pleased that historic federal legislation on medical aid in dying is now in place."
The law was originally proposed after Canada's Supreme Court overturned a ban on doctor-assisted suicide in 2015. The court's decision extended to adults suffering from intolerable physical or psychological pain and untreatable medical condition.
Critics, including politicians, patients and human rights activists, have been up in arms over the new restrictive law, which allows the luxury of assisted dying exclusively to adults suffering from an "incurable'' disease or disability, "in an advanced stage of irreversible decline.''
"The government's bill will trap patients in intolerable suffering and takes away their hard-won charter right to choose assistance in dying," Josh Paterson, executive director the British Columbia Civil Liberties Association, told Canadian Press.
Many fear that the bill, which received royal assent less than two hours after the Senate vote, will fail to protect vulnerable Canadians.
"The biggest question is, can this bill as written right now actually protect somebody who is either depressed, having mental illness issues, or is incompetent," executive director of the Euthanasia Prevention Coalition, Alex Schadenberg told LifeSiteNews. "And the answer is no."
He said that under Bill C-14, "the decision of the nurse practitioner or the doctor is only based on whether or not they are 'of the opinion' that you meet the criteria."
"This is, in fact, a very horrific bill as it's written. It is worse than the Belgian law; it is worse than the Netherlands," Schadenberg added.
Medically-assisted suicide is legal in the Netherlands, Switzerland, Albania, Colombia and Japan, as well as in the American states of Washington, California, Vermont, Montana, Oregon and New Mexico.
"Medical assistance in dying is a difficult, complex and deeply personal issue," Canada's Justice Minister Jody Wilson-Raybould and Health Minister Jane Philpott acknowledged in a joint statement, adding that the legislation succeeded in striking "the right balance between personal autonomy for those seeking access to medically assisted dying and protecting the vulnerable."
You can share this story on social media: