'Choice of peaceful death': Canada moves to legalize assisted suicide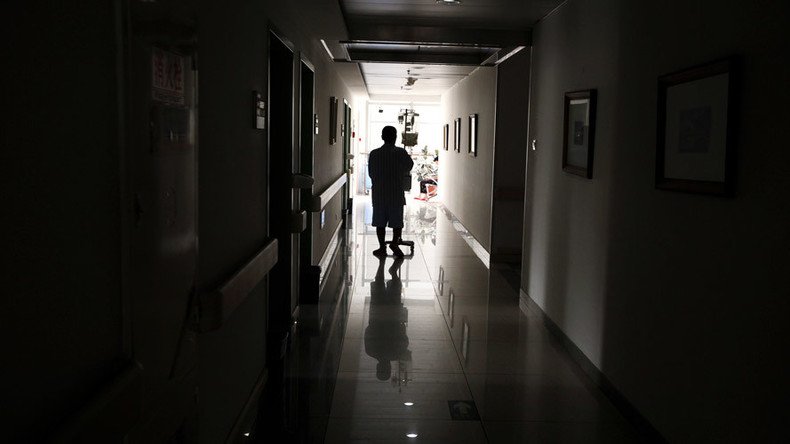 The Canadian government has proposed a law permitting an assisted suicide for those adults who are "suffering intolerably" or are "on a foreseeable course toward the end of their lives." The legislation is expected to pass by a majority in parliament.
The law says that only adults will be permitted to end their lives, according to the government's press release. The Canadian government led by Liberal Prime Minister Justin Trudeau introduced the document on Thursday, which will be voted on in June.
"It's a deeply personal issue that affects all of us and our families and all of us individually as we approach the end of our lives," said Justin Trudeau, whose father denied cancer treatment before he died in 2000. "The plan we have put forward is one that respects Canadians' choices, while putting in place the kinds of safeguards needed."
Minister of Justice and Attorney General of Canada Jody Wilson-Raybould said the plan offers "the choice of a peaceful death for patients."
To be "allowed" to die the person needs to be over 18 years old and be mentally competent. They should also have a serious disability that is clearly worsening, or an incurable disease. The law will only apply to Canadian citizens and residents, meaning foreigners would not be able to come to Canada for euthanasia.
The government rejected suggestions from a parliamentary committee, who advocated that the law also apply to mentally-challenged patients or minors mature enough to make their own medical decisions.
The legislation states that patients would have to make a written request for an assisted-death, or ask a designated person to file it for them, which is then to be processed for a period of up to 15 days. If approved, the patient will be assisted with their death by family members, social workers, or doctors. However, doctors will not be required to participate if they do not want to.
Wilson-Raybould told a press conference that for some people the legislation would seem "troubling," while for others "it won't go far enough."
The draft-law was criticized by advocacy group Dying With Dignity Canada, who said it was too narrow.
"This law actually pits me against medical ethics," said Dr Brett Belchetz, a physician with Dying With Dignity Canada, as reported by the New York Times. "There are a number of shortfalls and I do think the legislation requires an urgent rethink."
Shanaaz Gokool of Dying with Dignity Canada, an organization promoting assisted suicide laws, said she was "deeply disappointed" since the law excludes people diagnosed with dementia, Parkinson's disease and would not consider the choice of a 16-year-old with cancer.
The archbishop of Toronto, Cardinal Thomas Collins, said that assisted suicide was no different from "killing," AP reported.
"If we don't know the difference between helping a person medically when they are naturally dying and causing them to die, I think our society has lost its moorings," Collins told AP. "That's very troubling. That's down a dark path when you describe something in a soothing way."
The topic of assisted death has been long on Canada's agenda, causing a heated and emotional debate in the government. The administration led by a former conservative, PM Stephen Harper, was given one year to draft the law by the Supreme Court. However, he did not manage to come up with the legislation as his party was too divided on the issue.
Last year, Canada's Supreme Court overturned laws that forbade doctors to help someone die. The court stated that adults living in intolerable physical pain or suffering psychologically from an incurable medical illness have the right to die.
Assisted suicide exists in Switzerland, Germany, Albania, Colombia, Japan and a number of US states. French-speaking Quebec legalized assisted death in December.
You can share this story on social media: