German parliament votes to ban 'commercial' assisted suicides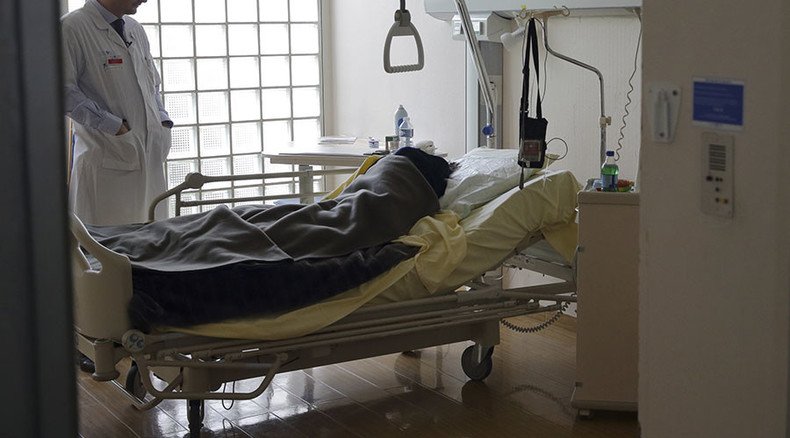 MPs in Germany have rejected a bill that would have made commercial assisted suicides legal, instead passing a new law punishing such practices with up to three years imprisonment, even if doctors perform the procedure to relieve suffering.
The bill, which was upheld with 360 out of 602 votes, criminalizes organizations that assist patients in terminating their own lives for profit. It is meant to prevent the commercialization of the procedure as a "suicide business."
However, single instances of suicide assistance – by a doctor or relative – do not contradict the new law. A husband who helps his terminally ill wife to die would not be prosecuted. Still, the law has raised concerns among its opponents.
"A punishment of commercial euthanasia would expose doctors to the severe risk of legal investigations," said Renate Kuenast, a member of the Green Party and initiator of one of the bills in favor of legalizing assisted suicide.
The bill has also been criticized by suicide assistance organizations which want to appeal the matter to the German constitutional court.
"We are disappointed because we expect that panic will spread among people and their families who see no other way to help themselves," said Marie-Claire Stellmann, head of the organization's German branch, as cited by Reuters.
Adoption of the law followed heated debates on euthanasia in the German parliament. At least four draft bills legalizing or banning assisted suicide were proposed by cross-party parliament groups.
"Assisted suicide must not be an alternative to nursing and palliative care," Patrick Sensburg of the Christian Democrats said, as quoted by Deutsche Welle. "It is not a humanitarian deed to help a person kill himself," he added.
German legislation allows only so-called passive euthanasia which means terminating treatment for incurable patients or providing them with assistance in ending their own lives. It is also called "suicide assistance" in Germany, since the word "euthanasia" was discredited in the Nazi era when it was used to describe the mass killing of people with mental diseases.
Active euthanasia – killing of a patient at their request – is not subject to debate in Germany. It is regarded as manslaughter and can lead to up to five years imprisonment.
There is no common legal consensus on euthanasia in Europe. Some countries, such as the Netherlands, Belgium and Switzerland, have legalized all types of euthanasia, while in Great Britain, France and Spain it is completely forbidden.
You can share this story on social media: