'Not an angel, but devil of death': Danish nurse given life term for murdering elderly patients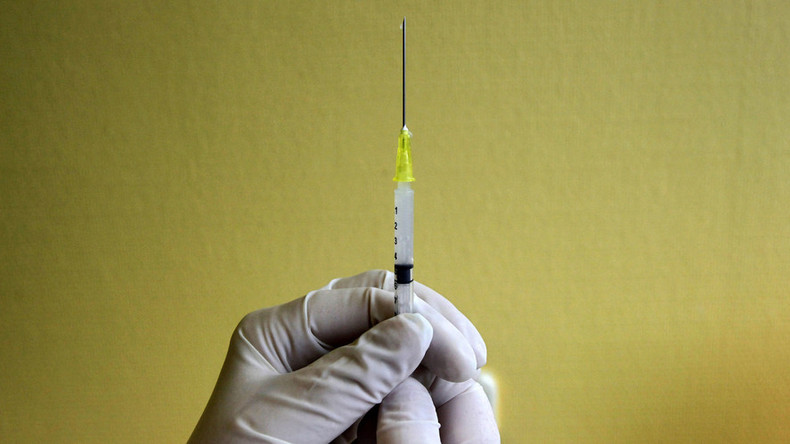 A Danish nurse whom prosecutors described as a 'devil of death' has been found guilty of murdering three patients and trying to kill a fourth by deliberately giving them fatal drug overdoses.
On Friday, a Danish court sentenced Christina Hansen, 33, to life imprisonment, saying the woman "knew the patients would die [as a result of] her acts."
Hansen was charged with administering overdoses of morphine and strong sedatives to three elderly people at a hospital in the southern town of Nykobing Falster in Denmark between 2012 and 2015.
Similar substances were also found in the body of the fourth patient whose life was saved at the last minute.
The Nykobing Falster district court said the patients received "morphine in lethal doses, and that the perpetrator was the nurse,"AFP reported.
"The accused was not an angel of death. She was a devil of death," prosecutor Michael Boolsen said.
The woman, however, denied all charges and her lawyer appealed the decision. Lawyer Jorgen Lange called the ruling "shocking" as some of the patients had terminal conditions. According to Danish media, two of them had indicated they wanted to die when admitted to the hospital.
"I am quite sure that if Arne Herskov (one of the patients who died in 2012) had been asked if wanted to leave this world, he would have said yes," said Lange as quoted by the Copenhagen Post.
READ MORE: Canada passes assisted suicide bill, critics say it will 'trap patients in intolerable suffering'
The prosecutor argued saying "there are no mitigating circumstances in this case."
"We expect professionally competent care in a hospital," he said. "This was unprofessional, incompetent and inappropriate – I decline to even call it care. Even if the patients were already dying, no one should have the right to kill them," Boolsen said as cited by the Copenhagen Post.
Seventy witnesses were present at the hearing with several saying that Hansen had been performing harmful acts on patients for some time. They believe the nurse was looking for drama and attention.
A psychological evaluation showed the nurse was suffering from a personality disorder that involved a "persistent quest for excitement," AFP reported. It also found Hansen was not mentally ill.
During the trial, the prosecutor agreed the case "is all about drama and self-promotion," Danish media reported.
There had been no "direct evidence" against the suspect until police reportedly found a syringe containing an unusual mixture of two substances. The trial is said to have lasted 25 days.
"I am sincerely tired of hearing the claim that there is no evidence in this case. It is totally wrong…" Bolsoon said in the courtroom, according to Danish media.
Besides life in prison, Hansen has also been ordered to pay compensation of 425,000 kroner (€57, 000) to the family members of one victim and 25,000 kroner (€3,360) to the 74-year-old woman who survived the overdose.
You can share this story on social media: