California doctor convicted of murder in patient overdose deaths, gets 30 years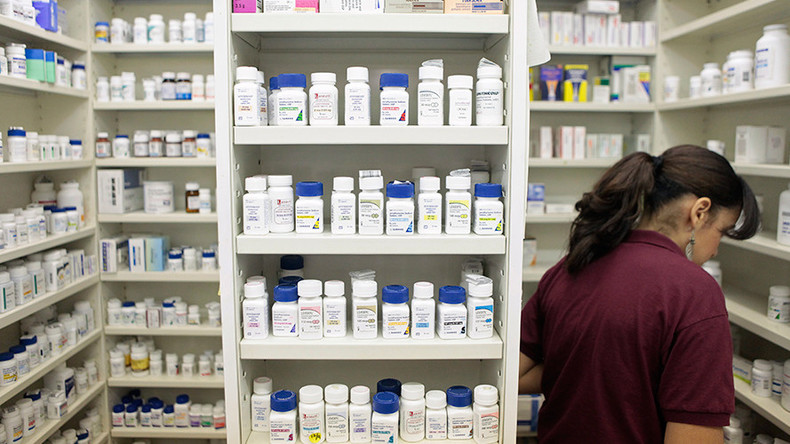 A California doctor received 30 years to life in prison after being convicted of the second-degree murder of three of her patients. The patients of Hsiu-Ying "Lisa" Tseng overdosed on narcotics that she overprescribed.
Los Angeles County Deputy District Attorney John Niedermann wrote in court papers that the murder charges against Tseng stemmed from her ignoring warnings from the coroner's office that her patients were dying from her prescriptions.
Tseng was charged in the deaths of Joey Rovero, 21, Steven Ogle, 25, and Vu Nguyen, 28. According to the Los Angeles Times, at least eight of Tseng's patients had died from overdoses in 2008. Among her patients were three convicted drug dealers, two of whom admitted to selling drugs that Tseng prescribed.
The prosecution claims that Tseng received over a dozen phone calls from either law enforcement or the coroner's office, telling her "Your patient has died." Tseng's husband, Gene Tu, testified for the defense that she treated the calls as "just FYI," according to CNN.
Tseng's clinic was allegedly notorious for how easy it was to receive prescriptions. Over the course of three years, Tseng would write over 27,000 prescriptions – 25 a day, according to CBS. Her practice was a busy one, so busy that her appointments allegedly would last just three minutes.
Her husband, Gene Tu, was also a doctor. The prosecution claims that Gene Tu had openly referred to his wife's patients as "druggies." Tseng's patients were young people who would travel to pay her in cash for her visits, CNN reports. The three young men whose deaths she was charged with all allegedly drove long distances. Rovero reportedly drove over 300 miles from Tempe, Arizona to obtain prescriptions from Tseng.
According to the LA Times, Tseng's tax returns show that between 2007 and 2010, she and her husband made $5 million.
Despite the prosecution telling the jury that a grandmother of one of Tseng's patients called Tseng and demanded that she stop giving pills to her grandson, Tseng's defense hinged on her being taken advantage of by addicted patients who "got in over her head," as her attorney told jurors. According to a letter read by her attorney, Tracy Green, Tseng claimed to lack sufficient training in prescribing narcotics and that she felt "shameful and remorseful" for her conduct.
With Tseng being the first doctor to be convicted of murder for her patients overdose, some wonder what this will mean for the medical community going forward. The LA Times reports that some are concerned about whether Tseng's conviction will change how narcotic prescriptions are handled
Isaiah Brooks, BSN, RN-BC, MSN, told RT that there could stand to be some change in prescribing highly addictive substances. As a nurse in both a public Brooklyn hospital and a private Manhattan one, he has experienced a range of patients and how they are handled.
"There's a difference between the psych emergency room in the heart of Brooklyn versus a private hospital in Manhattan where they are a lot more lenient with potentially addictive substances," he said.
"The doctors in Brooklyn are more likely to give you hydroxyzine [a sedative and anti-histamine also used for hives] for anxiety and Tylenol for pain," he explained but added, "I think it's a practical thing because of the patient population. It is a revolving door (same patients coming back) so there's more potential for abuse."
He also said, "What I'm saying is the poor black people in Brooklyn get a lot more scrutiny than the rich white ones in Manhattan."
But in terms of whether or not the ruling will affect doctors' ability to care for their patients, he explained that, "It's the responsibility of the physician to take care of the patient. In school you're taught that pain is subjective and that it should be addressed depending on the patient's subjective view of it."
The dependency on subjectivity could be a part of the problem.
"Of course the doctor needs to see the signs," Brooks said of the doctor's responsibility to handle potential medication abuse, "but it's the people that write the theories that we base our practice on that also need to reevaluate them and create some system changes."
You can share this story on social media: