GTA-level violence: Police helicopter shot down during raid on Mexico cartel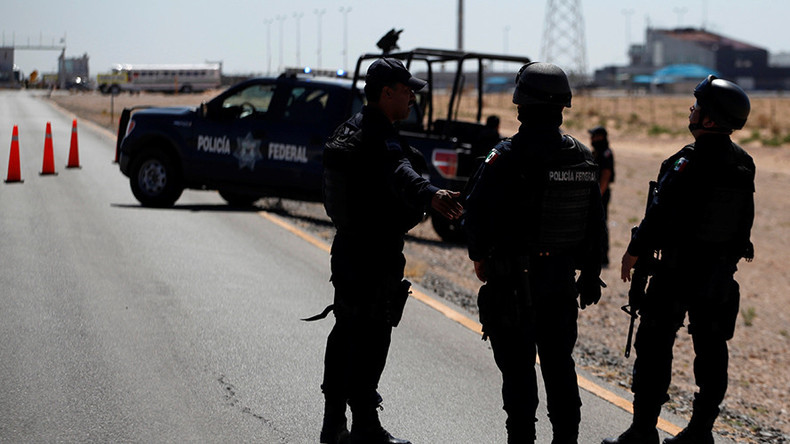 Suspected members of a criminal cell brought down a patrol helicopter during a police operation in the southwestern Mexican town of Apatzingan. A pilot and four officers lost their lives in a showdown with the mobsters, the state's governor wrote.
The helicopter was providing air support to the police force operating in the area hardly accessible by land. The officers were on a mission to arrest gang leaders in the city notorious for its thriving drug cartels.
Read more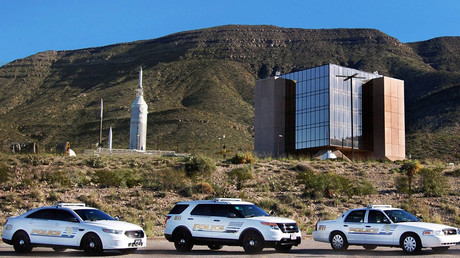 "During the operation, an official helicopter which was supporting the patrol in area of difficult access was shot down," wrote Silvano Aureoles, governor of the state of Michoacan. Apatzingan is located in the western part of Michoacan.
"We lament the death of the pilot, three police officers and a police officer who was injured," he added.
In an emotional string of Twitter posts, Aureoles vowed that both the federal and the state authorities would continue to tackle gang violence in the city.
"In compliance with the responsibility to protect citizens, neither the state, nor the federation is going to give up in the struggle against crime," he said, stressing that the efforts to catch the suspects are under way.
It is not the first time the gang cells manage to knock down a law enforcement helicopter in the Mexican states rigged by gang violence.
READ MORE:Severed body parts in trash bags and iceboxes dropped near Mexican govt buildings
In May 2015, mobsters from Jalisco New Generation drug cartel killed six soldiers and shot down a military helicopter participating in the anti-cartel state offensive codenamed "Operation Jalisco" with a rocket-propelled grenade in the western state of Jalisco.
Michoacan has been known as one of the centers of Mexican organized crime. In December 2006, then-President Felipe Calderon, deployed an army to the state in an unprecedented move to counter the swelling drug mafia.
The city of Apatzingan was once a stronghold of the Knights Templar drug cartel, which had been a menace to public security in the state for years. After its leaders were detained in a special police raid in February 2015, the struggle for power in Michoacan between several rival gangs exacerbated.