2 quakes hit Iceland's 'overdue' volcano prompting fears of looming eruption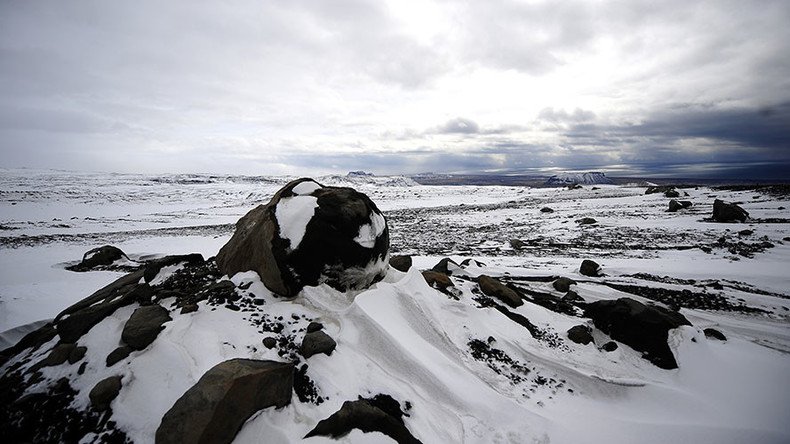 Two unusually strong earthquakes have rocked one of Iceland's largest volcanoes raising fears of a possible eruption of the "overdue" Katla that has been sleeping for almost a century.
Two earthquakes swept through the caldera of Katla volcano, southern Iceland early on Monday, Iceland's Meteorological Office said. The quakes measuring 4.5 and 4.2 in magnitude were then accompanied by some 20 aftershocks, AP reported. They are the strongest to hit Katla since 1977 when a 5.1 earthquake was recorded.
Geophysicist Gunnar Gudmundsson said the situation around the volcano is "a little bit unusual". Although scientists say the volcano, which last erupted in 1918, is overdue, there is no immediate threat of an eruption.
"People have been waiting for an eruption for 50 years," Gudmundsson said. "But there is no sign of an eruption."
READ MORE: Smile! Volcanic eruption forms emoji-like face on Hawaii's Big Island
The long-awaited eruption which has been expected since 1960s might still be decades away, scientists say.
"It is quite a dynamic situation now, in the next hours and days following this, but as we speak at the moment we do not see any signs that there is an imminent hazardous unrest about to happen," Matthew Roberts from the Icelandic Met Office said.
Katla is situated some 140 kilometers (87 miles) from the capital Reykjavik. The volcano is covered with an ice cap capable of containing lava for 60 to 90 minutes – something which would give extra time for authorities to react in case of an eruption, Roberts said.
READ MORE: Adventurer surfs meters from lava-spewing volcano in Hawaii (VIDEO)
Iceland is located in a region prone to seismic activity. In 2010, its Eyjafjallajokull volcano erupted spitting out an enormous cloud of ash. Tens of thousands of flights were suspended across Europe as a result of the eruption.
You can share this story on social media: