Australia & PNG agree to close Manus Island immigration center, offer no plan for 800+ detainees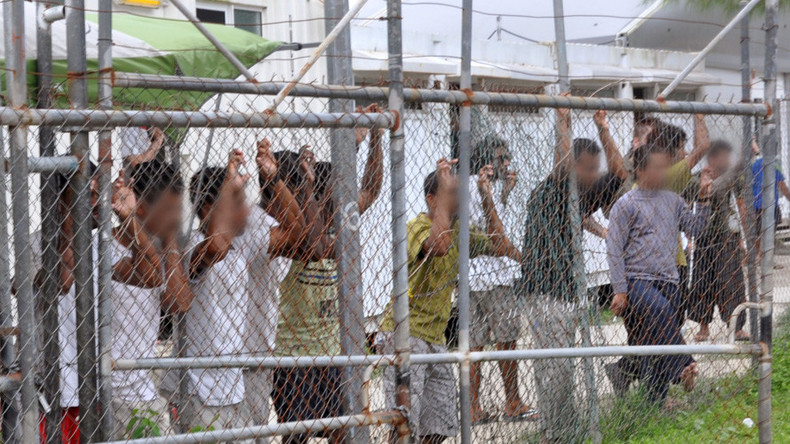 Papua New Guinea Prime Minister Peter O'Neill has said his country has agreed with Australia to close the controversial Manus Island detention center. But the 854 inmates there face an uncertain future.
Australia's second detention island continues to hold inmates. The controversy surrounding it ranged from neglect and unlivable conditions to outright rights abuse by authorities. Together with Nauru and Christmas Island, the facility has been thrust into the spotlight with multiple reports of abuse and torture toward refugees.
The news that Manus could finally be shutting came following a meeting between O'Neill and Australia's immigration minister, Peter Dutton, who confirmed the decision on Wednesday in Port Moresby.
"Both Papua New Guinea and Australia are in agreement that the center is to be closed," O'Neill said in a statement. "A series of options are being advanced and implemented. This must take into account the interests of the people of Papua New Guinea and the wellbeing of asylum seekers and refugees."
Read more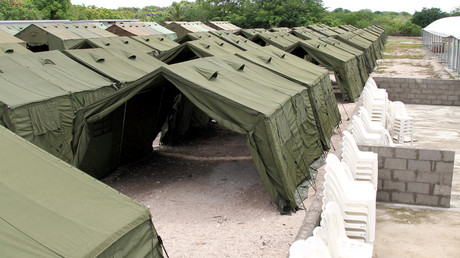 For his part, Dutton told ABC: "It's important to work through these issues in a methodical way. We're talking to third countries at the moment, to look at settlement options."
The men will not be resettled in Australia, it has been decided.
Australia will presumably give Papua New Guinea extra resources to handle the transition, Dutton went on, promising it would be a substantial figure.
"This Labor [party] legacy of the failed border protection policy, not only did it result in 1,200 people drowning at sea, but it resulted in billions of dollars being spent on this program. It will take years to clean up this mess."
He promised savings "in the long run."
According to O'Neill's statement, "It is important that this process is not rushed but carried out in a careful manner."
The Guardian spoke to former prisoner and Iranian journalist Behrouz Boochani, who said the inmates are skeptical of the "good news." This is especially true seeing that O'Neill gave no indication as to the strategy for their resettlement.
Read more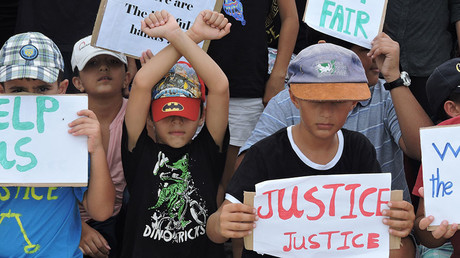 "They did not mention that when they will close this hell prison. We want to know when exactly we will get freedom and where we will go. This is our right to know about our future," Boochani added.
The fact that the Manus Island facility had been deemed "illegal and unconstitutional" has been floating around since April, after Papua New Guinea declared it so. However, only superficial changes were made – with no change to detention or the living conditions imposed on the island's prisoners.
Next week is to see another legal challenge to the prison conditions at Manus. The charge will stipulate that the center's continued existence in Papua New Guinea breaches the Pacific state's constitutional guarantee to liberty. It is widely expected to be successful.
And according to the Guardian, O'Neill had expressed worry about Manus Island even before the court challenge, back in March. The pressure on the Australian government has increased greatly following the Guardian's publication of the Nauru Files, which constitute more than 2,000 leaked incident reports alleging grave physical and sexual abuse, as well as torture. A new inquiry has been promised by Australia's Labor and the Greens.