Australian govt accused of 'deliberately inflicting suffering' & abuse on refugees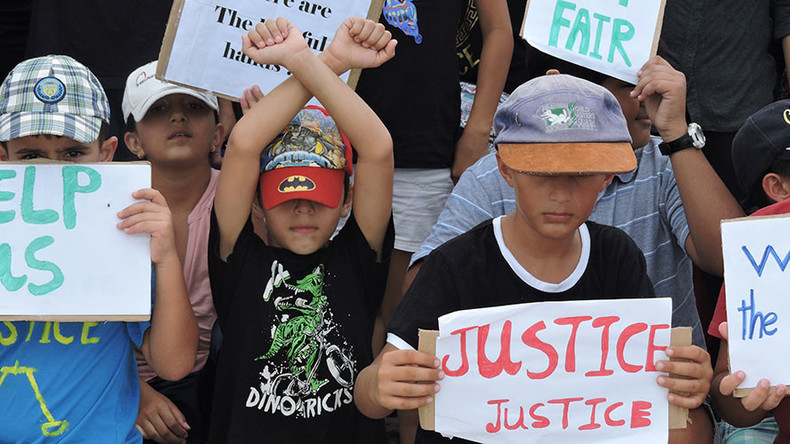 Human rights groups have blasted the Australian government for its treatment of refugees who were sent to the Pacific island of Nauru, saying few other countries go to such lengths to deliberately inflict suffering on those seeking refuge and freedom.
Around 1,200 men, women and children who tried to reach Australia by boat were forcibly settled on the island nation of Nauru, where they have been subjected to "severe abuse, inhumane treatment, and neglect" according to Human Rights Watch (HRW) and Amnesty International.
"Australia's policy of exiling asylum seekers who arrive by boat is cruel in the extreme," said Senior Director for Research at Amnesty Anna Neistat, who managed to visit the island for 12 days in July and speak to 84 refugees and asylum seekers from Iran, Iraq, Pakistan, Somalia, Bangladesh, Kuwait and Afghanistan.
To put media off, or to make life as difficult as possible for them to visit the island, the Nauru authorities charge $5,800 for a journalist visa application, which is nonrefundable.
"Few other countries go to such lengths to deliberately inflict suffering on people seeking safety and freedom," she added.
Australia has been sending refugees to the tiny island, which has a population of just 10,000, since September 2012, following a memorandum of understanding that was signed between the two countries. Australia covers all the costs of the refugees who are detained on the island, while their cases are being processed.
Rather than being a tropical paradise for the refugees, the human rights organizations paint a picture of the island being a tropical hell for the asylum seekers, which include nine children.
Dead souls in living bodies
"People here don't have a real life. We are just surviving. We are dead souls in living bodies. We are just husks. We don't have any hope or motivation," one woman said.
The human rights workers say that the Australian government has consistently failed to address claims of abuse, which have been carried out under its authority against the refugees on Nauru.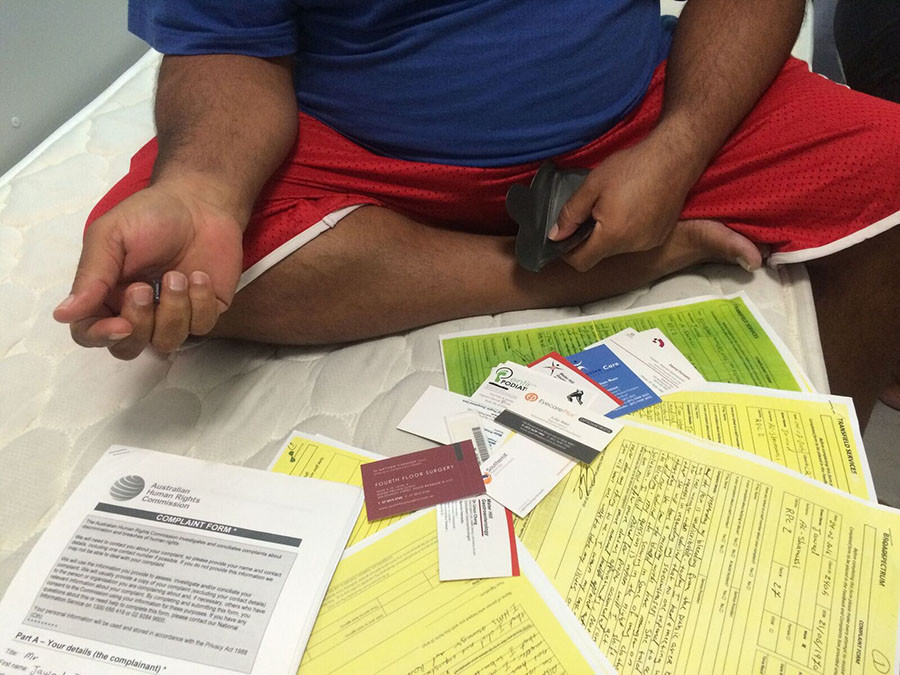 Some of the refugees interviewed, both adults and children, spoke openly of wanting to end their lives, while minors spoke of how they would wet their beds and suffer from nightmares as a result of the treatment they were receiving.
"Australia's atrocious treatment of the refugees on Nauru over the past three years has taken an enormous toll on their well-being," said Michael Bochenek, senior counsel on Children's Rights at Human Rights Watch, who along with Neistat, visited Nauru.
"Driving adult and even child refugees to the breaking point with sustained abuse appears to be one of Australia's aims on Nauru," he added.
So hot you couldn't breathe
Aside from the mental trauma, the refugees also have to contend with miserable living conditions. Despite the Australian government spending nearly $350,000 for each person held on the island, some of the asylum seekers live in tents in the so called Regional Processing Center (RPC), where the temperatures can reach over 45 degrees Celsius, and are also subject to flooding during the rainy season. Around 400 refugees are living in tents on the island.
"The tents were terrible. It was too hot, so hot you felt you couldn't breathe. The children always felt bad because it was too hot for them. There wasn't enough water to drink. For the shower, we had a specific time. If the children needed to take a shower at a different time, they couldn't. Security wouldn't let them take showers except at the specific time," one woman who was interviewed recalled.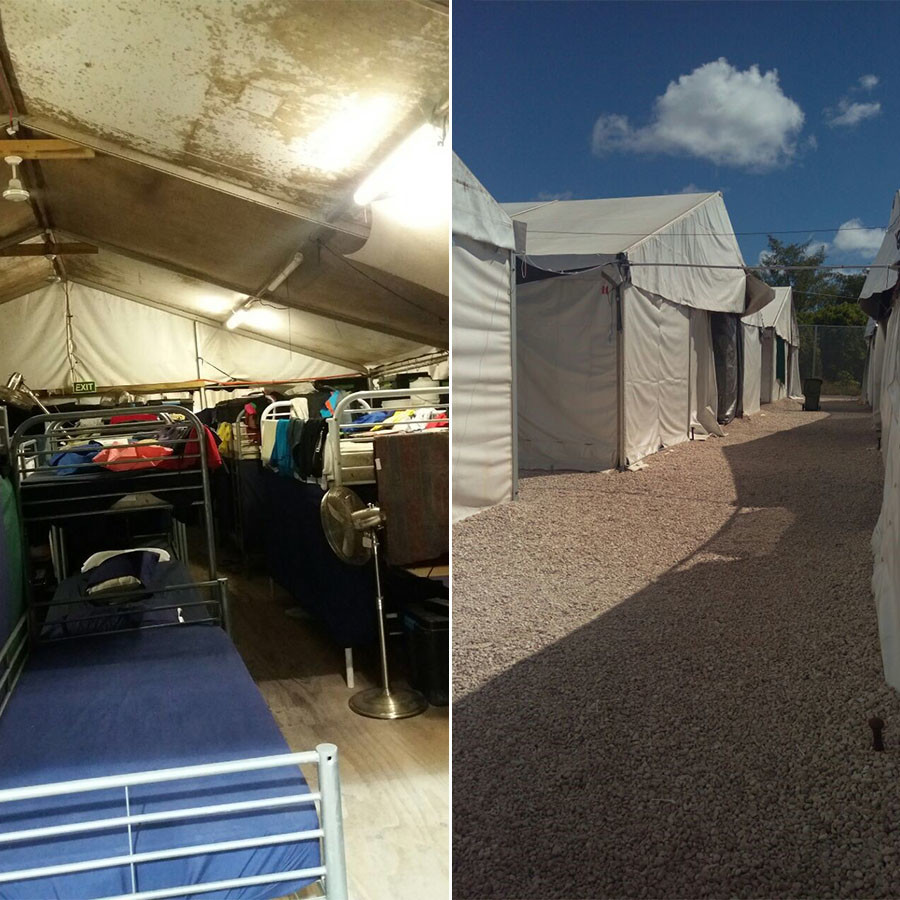 Refugees who are forced to live in the RPC are not allowed to take smartphones or any sort of recording devices with them, while they are also subject to curfews. They describe the conditions as "prison-like," while they also have items such as extra food confiscated.
Every refugee who the human rights workers spoke to said they had been intimidated, harassed or had violence directed at them or family members by local Nauruans. Some of the refugees say they have been victims of sexual abuse.
"We are always scared, all the time. I am always checking the door to see if it is locked. We can't go out alone. A lot of times, some Nauruans get drunk and come near the entrance by the road and shout at us," one woman said.
The children who were interviewed spoke of being harassed when they tried to go to local schools. They mentioned that the Nauruan children would not call them by their names, but would instead shout out "refugee," as well as telling them to leave.
"They hit us. And when we try to talk to the teachers, they don't say, 'Why are you Nauruan kids hitting the other kids?' They say to us, 'Why are you fighting with the Nauruan kids?' We try to explain, but they don't listen," a 10-year-old girl said.
Save the Children Australia estimates that a staggering 85 percent of refugee children are not attending school, mainly due to the threats of physical violence and bullying.