'Inhumane': Backlash over possible ban on Russian Paralympic team
The Russian team could be banned from the Rio Paralympic Games, with the International Paralympic Committee set to make a decision in the coming days. The step came as "a complete surprise" and "shock," the head of the Russian Paralympic Committee told RT.
Read more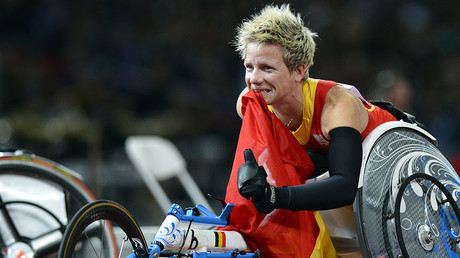 "There were no warnings before. [The International Paralympic Committee] has decided to officially raise the question of suspending the work of our national Paralympic Committee, as well as its membership in the International Paralympic Committee," said Vladimir Lukin, the president of the Russian Paralympic Committee.
"We couldn't understand what this decision is based on. Most likely, it's about the McLaren report [on doping], but that report doesn't give any data about the Paralympic athletes at all. There is only one table which says that 35 doping test bottles were lost."
Later, Lukin said the committee had received an additional letter about the lost tests, but the document didn't provide the names of athletes or any other specific information.
The Russian Paralympic Committee cannot inform the international Paralympic body about any violations simply because it's not within the institution's competence, Lukin added.
"We're not a law-enforcement authority, we're a victim, even if this cheating existed. And we would have been all the more interested in discovering it, if it did."
Lukin said the athletes will become the victims if the "strange step" to ban them is taken.
"In our case, they are offering to apply the principle of collective guilt, it's completely wrong, unjust, and should be corrected.… It's a mass execution of dozens, if not hundreds, of innocent, clean Paralympic athletes."
Read more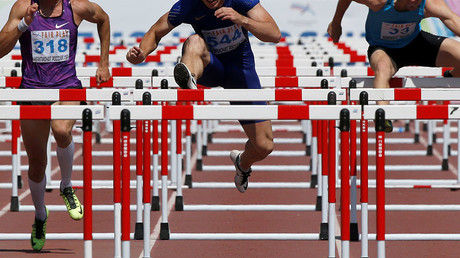 Prominent Russian human rights activist Lyudmila Alekseeva said she supports the Russian Paralympic Committee 100 percent, and considers the measure unjust.
"This decision is absolutely beyond my understanding. First of all, our Paralympic athletes have never had any history of doping use. Secondly, the president of our Paralympic Committee, Vladimir Lukin, is a highly-esteemed person, and has never let anything unlawful or unjust happen," she told RT.
"Moreover, the way the question is raised is cruel, inhumane… and outrageous, both to our Paralympic Committee, and all the more so to our athletes. Things are harder for them, and still… they've shown excellent results. They are heroes," Alekseeva added.
Svetlana Zhurova, 2006 Olympic gold medalist in speed skating, told RT the way that the Paralympic athletes are being treated is simply unfair, and is at odds with the Paralympics' goals.
"I feel very sad, because those are Paralympic athletes, and the Paralympic Games weren't created only for the sake of competition. It is rehabilitation of a person, his or her comeback to life.… They were on the border of stopping even thinking about life. And then, they have this dream, the possibility of participating in the Paralympics, and suddenly some people just tell them, 'Sorry guys, we've sat down with politicians, and decided that you won't go because someone – in the Olympic sport – breached the anti-doping rules.' Paralympic athletes don't deserve this."
Russian former world triple jump champion Iolanda Chen believes that the major sports institutions are taking this too far – to say the least.
"Things that are happening at the International Olympic Committee [IOC] or at the World Anti-Doping Agency [WADA] look like a hallucination, and an unlawful one, and it's very hard to comment on them, honestly. We've discussed that they seem to be carried away and overstep their authority, and those opinions come from international sports federations, too," she said to RT.
And things are difficult now for the Russian side, as it's not so easy, and potentially risky, to respond adequately, she added.
"Our Olympic athletes are now in Rio, and it's very dangerous to make harsh statements or take radical steps, because there may be provocations. We're forced to wait.… So while those people [at international sports organizations] have time to do some harm, they are surely doing it."
Alan Moore, brand director of BOSSNA Professional Sports Nutrition and a sports columnist, has told RT the fate of the Paralympians is now basically a game of luck.
"We live in very strange times, not just in sport. There is a kind of paraphrase [from] Orwell that 'All are equal, but some are more equal than others.' Russia is the whipping boy in the world of sports, so anything can happen. I would hope not, I would hope they have a little more common sense this time, and a bit more humanity."
We also spoke to a former American long-distance runner, Gary Fanelli, who was prevented from taking part in 1980 Moscow Olympics after the US decided to boycott it for political reasons. Reacting to the potential ban of the Russian Paralympics team the athlete said "it's a shame, it goes against the origins of the modern-day Olympics from Pierre de Coubertin saying it's the time to lay down arms and be peaceful and to celebrate the faster higher, stronger ideal."
Fanelli added that those athletes are "already challenged" and that "most of them are clean," making such a ban a "very sad" decision