Munich shooter was 'bullied' in school, obsessed with mass shootings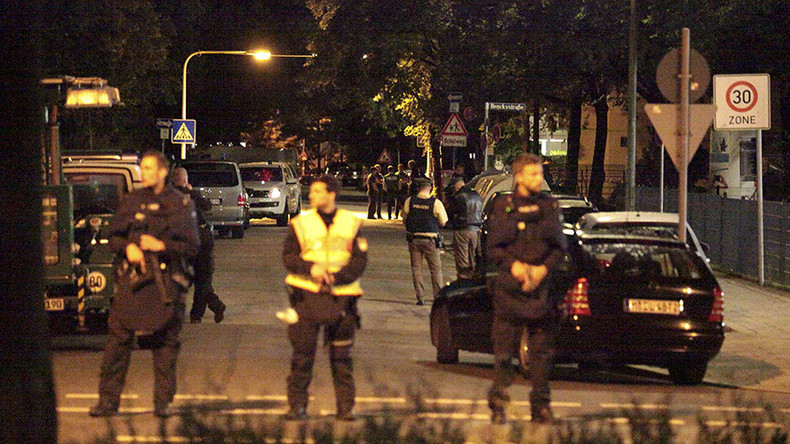 The gunman who shot dead nine people and injured at least 27 others in a Munich shopping mall may have been bullied by peers in school, German Interior Minister Thomas de Maiziere said. He was also obsessed with mass shootings, according to local media.
As Germany mourns those killed in the shooting at Munich Olympia shopping mall with flags ordered to be flying half-staff all across the country, some details of the gunman's identity are surfacing in the local media.
Read more
The 18-year-old German-Iranian man has previously been identified as "David S." in an unsourced report by Spiegel.
He was keen on playing first-person shooter games (FPS), praising the 2009 shooting at a secondary school in Winnenden, southwestern Germany, according to DPA news agency citing the police. A security source also told the agency the shooter "had problems at school."
The gunman could have been mobbed in school, German Interior Minister Thomas de Maiziere told journalists on Saturday. A spokesman of the Federal Prosecutor's Office refused to directly confirm the minister's words but he said that "there are some reasons" to believe that the shooter really had such problems in school.
According to the German Bild daily, he was particularly mobbed by schoolmates of Turkish and Arabic origin. Bavarian Interior Minister Joachim Herrmann also told journalists that the gunman had problems at school.
He was earlier known to police only as a crime victim. He was once beaten by another minor in a scuffle and later was robbed in a separate incident, German media report, citing the Prosecutor's Office.
He was raised in Germany where his family moved in late 1990s, Interior Minister Thomas de Maiziere said.
People who knew "David" in person speak of him as a reserved and friendly person. A 40-year-old neighbor told N-TV news outlet "the lad was very, very neat" and "a good man."
Another neighbor said the 18-year-old gunman was "friendly and always ready to help. I've never seen him going off, never heard if he had any problems with the police or neighbors."
Read more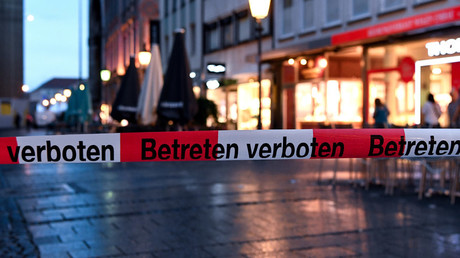 However, the police believe there was something more appalling behind the shooter's motives.
"He [the shooter] was very much into the theme of killing sprees, therefore being well aware of the Utoya attack," Bavarian police chief Andrae told a press conference on Saturday, referring to the Norwegian far-right mass murderer Anders Breivik.
The link is "obvious," he added in answer to a question on whether there was a connection between the Munich mall shooting and Utoya massacre, which took place exactly five years ago to the day when Breivik killed eight people by detonating a car bomb in the government block in Oslo and then shot dead 69 participants of a youth summer camp on the island of Utoya.
The shooting rampage took place at the Olympia shopping mall, one of Munich's biggest, and at an adjacent McDonald's at around 5:50pm local time on Friday.
The gunman opened indiscriminate fire at city's residents, sparking chaos and fear. Shots were fired both inside the mall and on nearby streets, with disturbing footage showing the assailant firing at people in front of the fast food restaurant.
10 people have been killed, including one person who died in a hospital and the shooter himself who committed suicide. At least 27 others were injured, some critically, police spokesman Marcus da Gloria Martins said.