Munich shooting not connected to refugees or ISIS, was inspired by Breivik - Bavaria police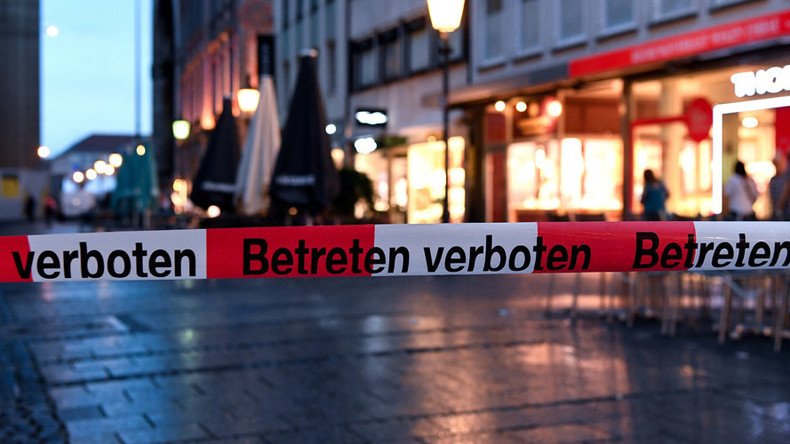 The Munich shooter had no connection to Islamic State (IS, formerly ISIS) or refugees. He was born and raised on German soil, Bavarian police chief told reporters citing preliminary results of a search of the gunman's family apartment.
READ RT'S LIVE UPDATES ON THE STORY
There are no indications the 18-year-old gunman who killed himself had outside help with the attack. The gunman was not a refugee, Munich police chief Hubertus Andrae told a news conference on Saturday.
He added crime scene investigators have found no evidence pointing to Islamic State-related (IS, formerly ISIS/ISIL) links in his apartment: "Based on the searches, there are no indications whatsoever that there is a connection to Islamic State."
However, police officials have linked the Munich shooter's actions to Norwegian far-right mass murderer Anders Breivik, who in 2011 killed eight people by detonating a car bomb in the middle of a government block in Oslo and then shot dead 69 participants of a youth summer camp on the island of Utoya.
"He [the shooter] was very much into the theme of killing sprees, therefore being well aware of the Utoya attack. The link is obvious," Bavarian police chief Andrae told reporters, in answer to a question on whether there was a connection between the Munich mall shooting and Utoya tragedy, which took place exactly five years ago to the day.
The gunman had been receiving psychiatric and medical care to help him cope with depression, but there is no information on his psychiatric status, they said, adding that it will take some time to find out if he was under the influence of drugs or alcohol.
The gunman used a 9mm Glock pistol, apparently purchased illegally, the head of Bavaria's criminal police said. During the shootout, police officers tried to disable the attacker, but an autopsy confirmed no police bullets hit the shooter.
The police official added that no suicide note was found in the search at the 18-year-old's home.
The gunman was carrying 300 pistol rounds in his rucksack, the police official said.
READ MORE: Shooting rampage at Munich mall continues EU terror trend
The shooter created a bogus Facebook account under the name "Selina Akim," urging people to come for a food giveaway, according to the Daily Telegraph. "I can buy you something that's not too expensive," the shooter wrote.
All the victims are from the local area and no tourists or foreigners were hurt in the shooting, the officials told the news conference.
"The suspect could have been suffering from a depressive disorder," said Thomas Steinkraus-Koch, head of the Bavarian prosecutor's office. "The details are being investigated, it's not to be done overnight as you can see."
Law enforcement officials also said the shooter used a bogus Facebook account to urge people to come to the mall for a giveaway.
WATCH MORE:
You can share this story on social media: