Erdogan shuts down 1,000+ private schools, 1,200+ charities, 15 universities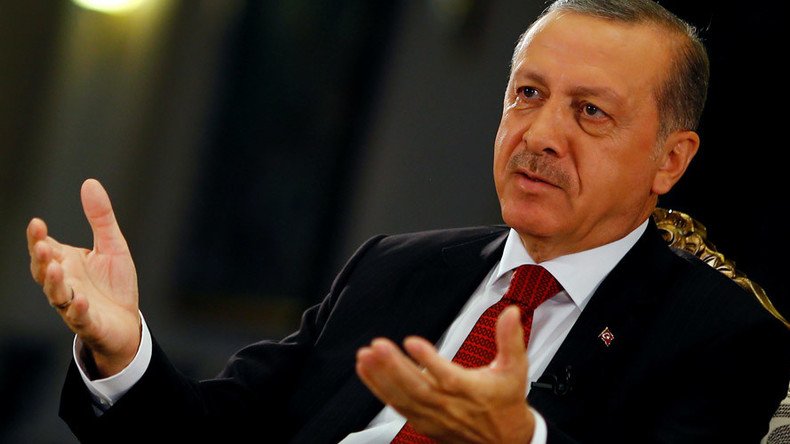 Turkey's purge of Gulen supporters continued on Saturday with the closure of hundreds of private schools, charities and other institutions suspects of links with the US-based cleric. Ankara declared a state of emergency after a failed military coup.
Follow RT's LIVE UPDATES on #TurkeyPurge: Post-coup crackdown
The decree issued by President Recep Tayyip Erdogan is his first since the state of emergency was declared on Wednesday. He has ordered the closure of 1,043 private schools, 1,229 charities and foundations, 19 trade unions, 15 universities and 35 medical institutions, state news agency Anadolu reported on Saturday.
The organizations slated to be shut down are suspected of links with US-based Muslim cleric, Fethullah Gulen, a former ally of Erdogan, who turned into his fierce opponent. The Turkish government accused Gulen of having a hand behind the last week's coup attempt as well as earlier attacks on it.
In the wake of the weekend violence, which claimed at least 246 lives, Ankara launched a massive purge of suspected Gulen supporters among the military, police, judges, municipal officials and other branches of the government.
Another such measure ordered by Erdogan on Saturday allows for longer detention of people without charge.
The three-month state of emergency declared on Wednesday gives the Turkish executive authority to pass laws without parliament's support and limit rights and freedoms as they deem necessary.
Turkey's foreign allies, the US and the EU, reacted nervously to the crackdown. The EU threatened to suspend accession talks with Ankara, if Erdogan delivered on his threat to lift a moratorium on capital punishment. The US said Turkey should provide convincing proof of Gulen's guilt, if it wanted the cleric to be extradited. Gulen, a long-time resident of the US, has denied masterminding the coup.
READ MORE: Turkey's main Muslim body prohibits religious funerals of coup supporters
WATCH MORE:
You can share this story on social media: