US troops in Iraq now 'target' for Shiite militia, influential cleric preaches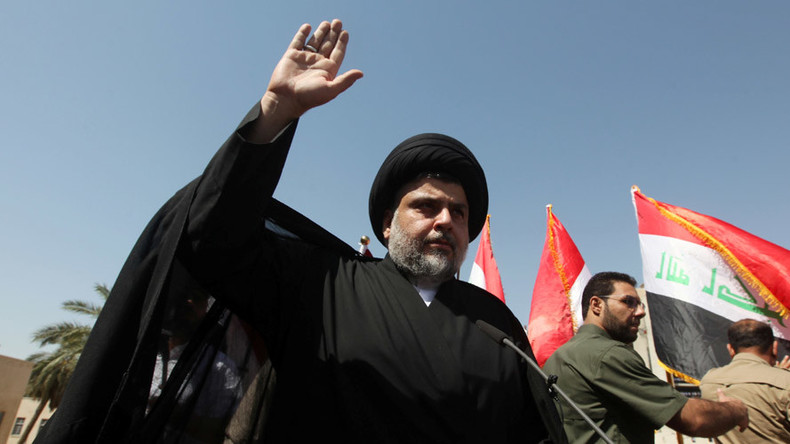 Shiite Muslim cleric Moqtada al-Sadr has called on his followers to "target" US troops heading to Iraq to fight ISIS. The statement comes after US Defense Secretary Ash Carter announced the deployment of 560 more troops.
Sadr posted the message on his official website in response to one of his followers, who asked for Sadr's opinion of Carter's announcement.
"They are a target for us," Sadr wrote.
Read more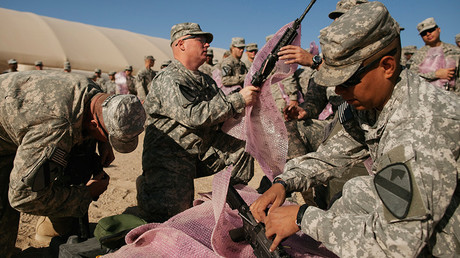 Sadr has tens of thousands of loyal supporters. In the past, he led a protest movement that struck Baghdad's heavily fortified Green Zone government district two times in 2016.
The cleric became a prominent figure after his Mahdi Army fought US troops following the 2003 invasion. The army was dissolved in 2008 and replaced by the Peace Brigades.
Peace Brigades offered assistance in pushing Islamic State (IS, formerly ISIS/ISIL) fighters back from Baghdad in 2014, as part of a larger government force.
Other Shiite military groups have made similar calls for attacks on US soldiers in the past. However, these statements have usually failed to lead to any action, and the biggest threat to US soldiers still comes from Sunni militant groups.
On Monday, Carter said that an additional 560 US troops will be deployed to help Iraqi forces battle IS fighters in the northern city of Mosul. The operation is planned for later this year.
READ MORE: US to send 200 more troops, Apache helicopters to Iraq to fight
The new troops will be deployed at the airbase in Qayara, which was liberated by Iraqi troops on Saturday.
The reinforcements will bring the number of US troops in Iraq to about 4,650, two years after their return to the country to fight IS. If US commanders require more troops, Carter said he would "ask the president for them."
The new contingent will consist of engineers, logistics personnel, and other forces that are intended to help the Iraqi army plan and prepare for a campaign to liberate Mosul. Carter also promised to place US advisers with Iraqi brigades and battalions as they advance on the IS stronghold.