Erdogan's 'autocratic ambitions' blasted by German Bundestag speaker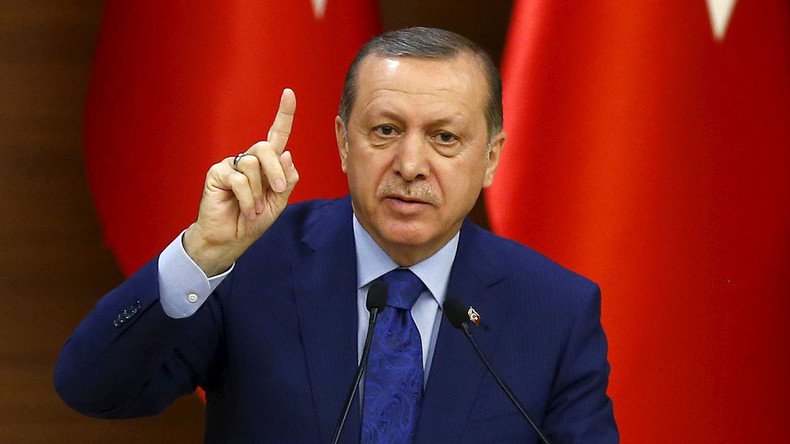 Turkish President Recep Tayyip Erdogan is harboring "autocratic ambitions," President of the Bundestag Norbert Lammert said as he commented on Ankara's push to strip Turkish MPs of immunity.
READ MORE: Turkey + EU = Censorship? 5 times Erdogan tried to get Europe to silence his critics
Lammert, who heads Germany's lower house of parliament and is a member of Chancellor Angela Merkel's Christian Democratic Union (CDU), told Süddeutsche Zeitung that attempts to strip deputies of parliamentary immunity were part of "a whole series of events with which Turkey is getting farther and farther away from our standards of democracy."
Lammert blasted Erdogan's "autocratic ambitions," pointing out that legislative immunity was originally intended for "the protection of parliament and its deputies from the arbitrary attacks of feudal lords."
In the pre-vote on Tuesday, the Grand National Assembly of Turkey showed overwhelming support for the constitutional amendment, which is fully backed by Erdogan's government.
READ MORE: Boris Johnson wins 'most offensive Erdogan poem' contest
If two thirds of the MPs vote for the bill on Friday it will become a law, meaning deputies would be stripped of immunity for verbally supporting Kurdish dissidents.
This would mean that 50 of the 59 parliamentarians in the opposition Peoples' Democratic Party (HDP) would face prosecution under the amended legislation.
Lammert stressed that by supporting Erdogan, the Grand National Assembly could clear "the way to its own self-disempowerment."
READ MORE: Erdogan: West more concerned about 'animal & gay rights than plight of 23mn Syrians'
"The will to self-assertion of Turkey's parliament is being questioned," the Bundestag president asserted.
Lammert words seemingly fall out of line with those of rest of Germany's leadership, which has refrained from criticizing Erdogan for clamping down on democracy and freedom of the press, or object to his attempts to prosecute a German comedian who made fun of the Turkish leader in a satiric poem.
The EU signed a migrant deal with Ankara back in March in a desperate attempt to stem the biggest migrant crisis to hit the continent in decades.
READ MORE: Paris, Berlin mull 'emergency brake' for visa-free travel deal with Turkey – report
According to the agreement, Turkey would take back refugees seeking asylum in the EU in exchange for a multi-billion euro aid package and some political concessions, including a visa-free regime for Turkish citizens.
A number of Turkish officials have since threatened to send the migrants back to Europe if Brussels fails to fulfill its part of the deal.
You can share this story on social media: