Paris, Berlin mull 'emergency brake' for visa-free travel deal with Turkey – report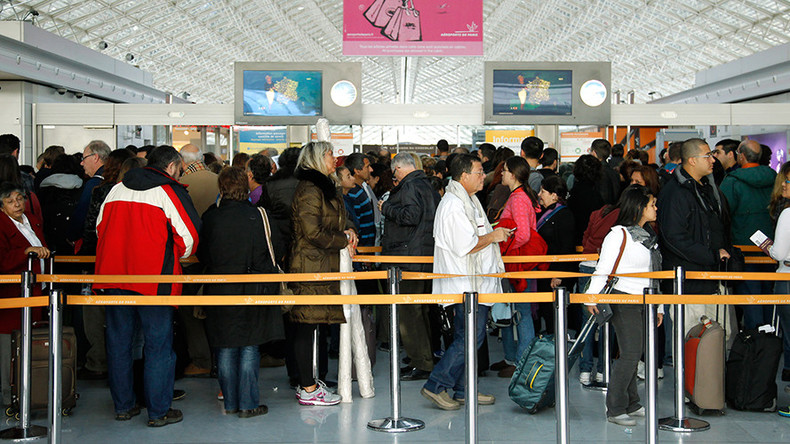 France and Germany have created an "emergency brake" for visa-free travel agreements with non-EU countries such as Turkey, Politico has reported. Ankara recently warned that the EU-Turkey migrant deal would collapse if Brussels fails to relax its visa regime by June.
The "current migration and refugee trends make it necessary to have an efficient mechanism in place to suspend visa liberalization," the document obtained by Politico, dated April 27, allegedly reads.
The joint proposal "on a mechanism to suspend visa-free travel" suggests the development of "a snap-back mechanism" which would "in a transparent procedure, suspend visa-free travel for nationals of third countries" if they "no longer meet specific criteria."
According to the Turkey-inspired agreement, Ankara has promised to accept repatriated refugees from Greece with no EU entry permits, in exchange for sending the same number of vetted Syrian refugees.
Read more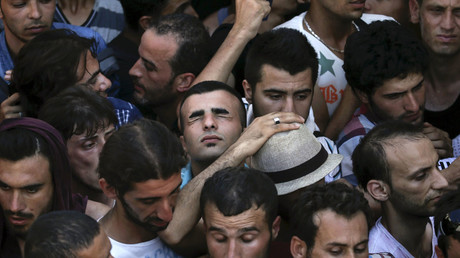 To finance the deal, Turkey would be given up to €6 billion (US$6.8 billion) in European funding over the next half-decade. On top of that, as a diplomatic reward Turkey is relying on European officials to fast-track to June its application to be included in the visa-free Schengen travel zone. The EU has provisionally agreed to consider Turkey's bid, putting up a list of 72 conditions it must fulfill, including the use of sophisticated biometric passports and stricter border controls.
The current law allows visa-free travel to be revoked for up to six months if there happens to be a "substantial increase" in the number of tourists "staying in a member state unlawfully"; an increase in the number of asylum requests from the "third country"; and an increase in the number of "rejected requests for readmission" of nationals from the other country.
The plan allegedly discussed by Paris and Berlin reportedly suggests that among other things the European Commission could also "pay attention to increases in crime, efficiency of the fight against corruption, organized crime, document fraud, illegal border-crossings and overall quality of cooperation in the field of readmission of irregular migrants."
Germany and France are reportedly keen to build a mechanism that allows every country to ask for the activation of the "emergency brake." "Member states shall be able to report, at any time, that a situation has emerged requiring the use of the suspension mechanism," the proposal says, according to Politico.
German daily Die Welt published a report earlier this month, claiming that EU officials will institute a clause that will allow the bloc to suspend any visa-free agreement. This would come into force if Ankara stopped accepting returning migrants, and could also be invoked if those refugees are "not adequately protected, or on the basis of wider human rights violations."
Turkish President Recep Tayyip Erdogan's government has been repeatedly accused by human rights groups and activists of placing its Syrian refugees in war zones on its border with Syria, in addition to maltreatment of its Kurdish minority and a clampdown on the press and opposition.
Kati Piri, the rapporteur for Turkey at the European Parliament, said in mid-April that the June deadline is "too early" for all the technical aspects of visa-free travel to be resolved. "Over the last two years Turkey has done quite a lot, but one third of the 72 requirements still need to be done. I don't think it's realistic to say Turkey will manage to pass all this legislation in a month's time if it hasn't done so in the last two years," she said, adding that in general "one can say that Turkey is moving further away from meeting the European standards. When it comes to media freedom, the rule of law and the situation in the south east with the Kurdish minority, we have big concerns about certain internal developments."