Iraqi Kurds say Swedish teenage girl rescued from ISIS
Published time: 23 Feb, 2016 18:54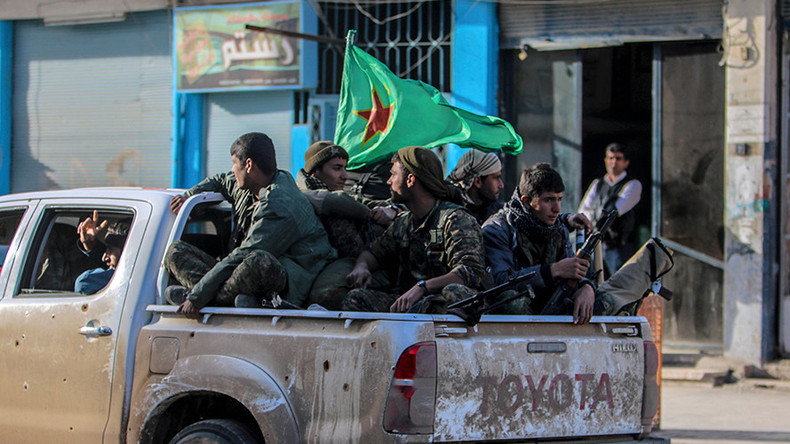 A 16-year-old girl from Sweden was rescued from Islamic State by Kurdish special forces in northern Iraq, the Kurdish Autonomous Region's Security Council has said.
The teenager travelled from Sweden to Syria in 2015 and then crossed the border into Iraq, according to the statement.
The girl from the Swedish town of Boras made the trip after being "misled by a member" of Islamic State (IS, Daesh, formerly ISIS/ISIL), it added.
According to the council, she was rescued by troops from the Kurdish counterterrorism department not far from the city of Mosul on February 17.
"The Kurdistan Region Security Council was called upon by Swedish authorities and members of her family to assist in locating and rescuing her from ISIL," the statement stressed.
The teenager is currently still in Iraq's Kurdistan region, but will be shortly handed over to Swedish authorities so that she can return home, the council concluded.
Many teenage girls from Europe, some of them non-Muslim, have fallen for Islamic State's propaganda campaign and fled to Syria and Iraq in order to become so-called "jihadi brides."
Last year, UK police reported that 43 females had gone missing who are suspected to have traveled to Syria to join Islamist militants.
In January, relatives said they had lost contact with three London girls who disappeared after boarding a plane to Turkey last February. They have reportedly been seen in Raqqa, the jihadists' stronghold city in Syria.
READ MORE: London schoolgirls who fled to Syria have lost contact with families – lawyer
Another teenager from Austria, 17-year-old Samra Kesinovic, who had been used as "poster girl" in IS' promotional materials, was reportedly beaten to death as the she tried to flee back home the jihadists.