More TV: UK court gets advice for Muslim teen to avoid becoming 'jihadist bride'
Published time: 15 Feb, 2016 10:27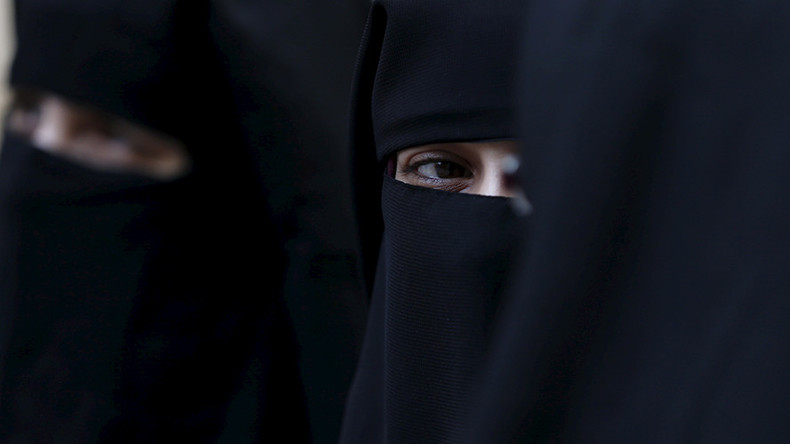 A teenager feared at risk of becoming a 'Jihadist bride' should spend more time watching TV to explore the brighter side of life, says a social worker's report to a court. Police suspect the girl could travel to Syria to join Islamic State.
The Family division of the Britain's High Court has been hearing the case of a 17-year-old Muslim girl, believed to have been brainwashed by Islamic State (IS, formerly ISIS/ISIL) ideology. The teen from East London is said to be one of the young girls embroiled in Family Court litigation amid worries they might join jihadist cells in Syria.
"Unusually, the recommendation is more television," said lawyer Sarah Morgan, who represented the girl's father, referring to the social services report.
Prepared by an independent social worker, the report outlines steps to avert further radicalization of the girl. It was submitted to Justice Hayden, presiding over the case, on Friday.
"The thinking is that it will be a portal on the wider world - football, boys and so on," Morgan explained, acknowledging that what would seem bizarre advice for a typical 17-year-old could actually work this time.
However, she admitted that the measure is nonetheless destined to be ridiculed in the media.
"Imagine the headlines," Morgan said, as cited by the Telegraph.
The court is expected to deliver its decision on how to protect the teenager from negative influences later this year.
The case of three British schoolgirls who ran away from home to flee to Syria brought the issue of susceptibility of young British Muslims to IS propaganda into the spotlight last year.
Shamima Begum, then 15, Kadiza Sultana, then 16, and Amira Abase, then 15, disappeared after boarding a plane to Turkey in last February and were reportedly seen in the jihadists' stronghold city of Raqqa.
Abase later confirmed to the Daily Mail she had married a jihadist fighter from Australia.
READ MORE: ISIS execution video shows 4yo 'Jihadi Junior' blowing up 'British spies'
Last year British police reported that 43 women and girls were missing over suspicion they had traveled to Syria to join Islamist militants there.
Scotland Yard even launched a radio advertising campaign aimed at helping parents to reach out to their children to talk about the perils of joining IS.
"The reality of life there is far from the image that terrorist groups actively promote to young women here in the UK," said the senior national coordinator for Counter-Terrorism Policing, Helen Ball, commenting on the figures at the time.