Demon glare: Pontiff's plane targeted by laser pointer during Mexico landing
Published time: 18 Feb, 2016 17:10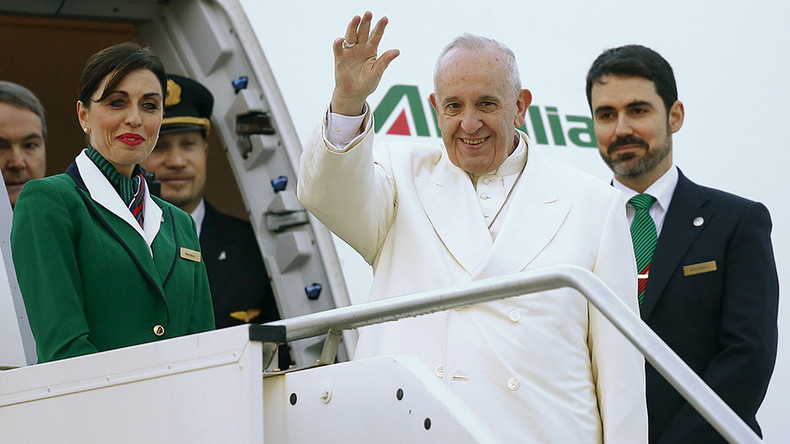 Rogue laser pen pranksters threatened the safe landing of the plane carrying Pope Francis as he flew into Mexico for a six-day tour.
The pontiff was flying from Havana, Cuba to Mexico City Friday, when a high powered laser targeted his Alitalia flight as it prepared to land.
According to the airline, the laser was spotted coming below the aircraft as it was flying, prompting the captain to make contact with air traffic controllers.
"The aircraft Captain, Massimiliano Marselli, promptly reported to the control tower what the cockpit crew had witnessed, which is standard procedure with these types of matters, and similarly it is usual practice for the control tower to alert the competent, local authorities," a statement from Atitalia read.
I have felt welcomed and received with affection and hope by the Mexican people. Thank you for opening the doors to your lives.

— Pope Francis (@Pontifex) February 18, 2016
READ MORE: Apopleptic Pope: Francis loses temper after crowd pushes him onto wheelchair user (VIDEO)

Shining a laser beam at an aircraft is a serious safety risk and an offence in many countries.
Only last Sunday a Virgin Atlantic flight from London to New York was forced to return to Heathrow Airport minutes after take-off following reports one of the pilots had become disoriented due to a laser being shone into the cockpit from the ground.
This footage shot from the cockpit of a plane flying above Moscow shows the blinding effect powerful laser pens can have on pilots:
Laser attacks on aircraft have become a widespread problem in recent years, particularly as the pointers can now travel long distances - more than 9km in some cases.
A document recently released by the UK Civil Aviation Authority showed more than 9,000 reports of laser incidents between 2009 and 2015.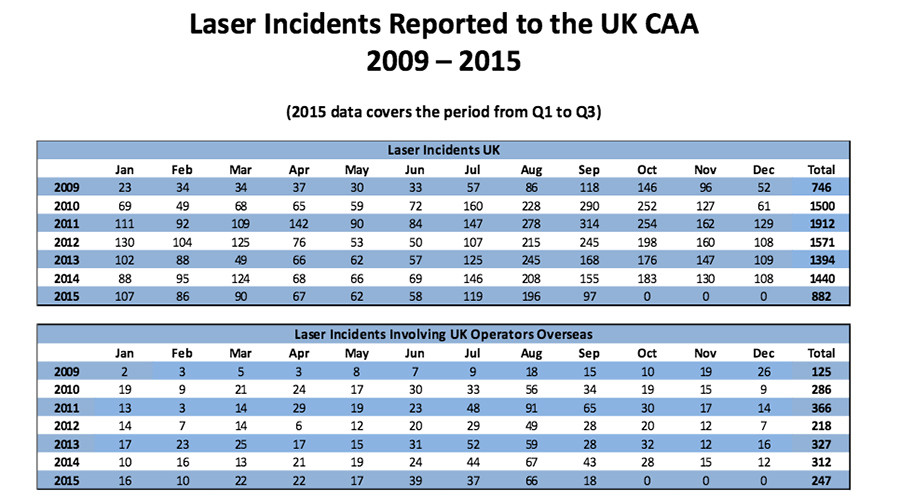 Meanwhile, the US Federal Aviation Authority (FAA) found that laser attacks on aircraft doubled in 2015 to 7,703.
A FAA guide on the dangers of pilots coming into contact with high intensity pointers states that sudden exposure to "laser radiation" can "distract or disorient a pilot and cause temporary visual impairment".
The aviation authority says the effect of the laser is similar to having a camera flash go off in the cockpit.