Earthquake wave pool: Watch nature's instant water adventure park
Published time: 15 Feb, 2016 11:24
Edited time: 15 Feb, 2016 12:10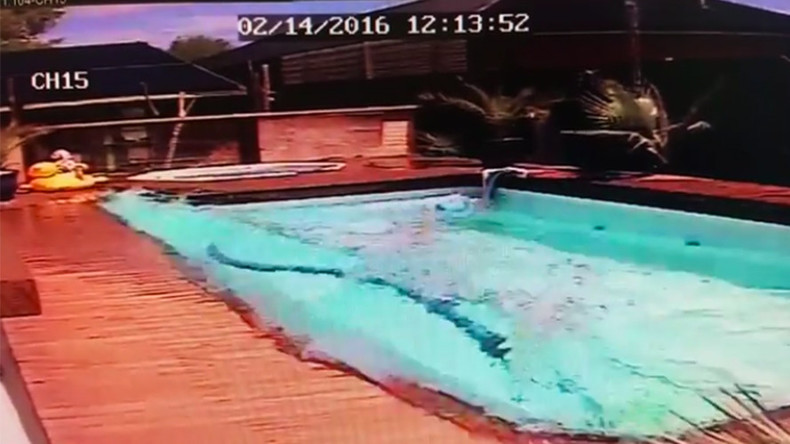 It takes a lot to move 36,000 liters of water, but Sunday's 5.7 earthquake in New Zealand managed to do just that with ease.
For a brief moment in time, Christchurch had a new wave pool, but sadly not long enough for the family to enjoy.
Security footage at Mattpackers Long Term Accommodation caught the moment the quake hit.
No one was in the pool at the time and it's just as well because they would have been quickly thrown out by the wave.
The video also shows the moment the quake hit inside one of the buildings with two dogs running for the exit on instinct. Good boys.
READ MORE: Russia offers condolences, aid to quake-hit New Zealand
The epicenter of Sunday's earthquake was 15km east of Christchurch at a depth of 31km. It caused a cliff to collapse into the ocean, injuring several people.
Ironically, Mattpackers' mission is "to help out travellers coming to Christchurch as there is a shortage of accommodation after the Earth Quakes", according to its Facebook page. referring to the 6.3 magnitude quake that killed 185 people in 2011.
Saturday's was NZ's biggest since then.