Austrian defense minister calls for extension of military service to cope with refugees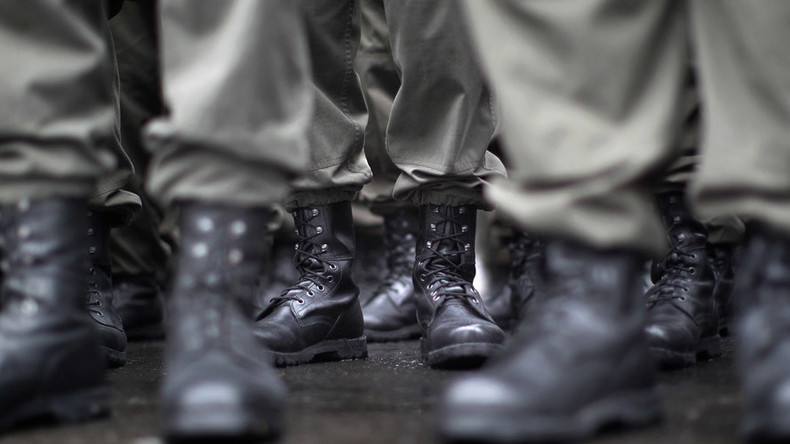 Austria's defense minister has called for longer military service, which he says is required to cope with the influx of asylum seekers. The proposal was voiced a day after Austrian MPs approved a bill toughening admission policies for migrants.
The basic military service period needs to be prolonged in order for Austria's army to be able to deal with the increasing numbers of asylum seekers, Austria's defense minister, Hans Peter Doskozil, said. The measure is aimed at maintaining the Austrian army's "sustainability," he told to the Austrian state broadcaster ORF, as cited by The Local. He said that otherwise, there might not be enough troops to patrol Austria's "green border" crossings, which lack check points, if required.
Doskozil did not specify by how long military service needs to be extended, adding that a general agreement within the army was needed.
Military service in Austria, which is compulsory for Austrian men aged 18 to 50, was cut from eight to six months in 2006.
A few months ago, Dokozil's predecessor, Othmar Commenda, described the possible extension of military service a "worst case scenario."
On Tuesday, Austria's MPs approved a bill which would toughen the country's migrant policy. The new bill allows the fate of a refugee to be reconsidered for up to three years after they were granted asylum. It states that if asylum seekers are no longer in danger after a 3-year-period, they could be deported. Deportation is unlikely, however, if a refugee is already well-integrated and there are humanitarian reasons why they should not be sent back, the new rules say.
The Austrian government said that each case will be examined on an individual basis, adding that the chance of deportation decreases if a refugee takes language classes and Austrian values courses.
The new policy also specifies how long asylum seekers will have to wait to apply to bring their family members to join them. Refugees under subsidiary protection need to wait for at least 3 years before applying. War refugees, from countries like Syria, have to apply within 3 months and convince the government that they have enough resources to support their family members.
Last week, Austrian Foreign Minister Sebastian Kurz said that refugees who refuse to attend special integration training courses in Austria as a part of a new program may see their social benefits cut.
The courses will cover the basic values embodied in the country's constitution, equal rights, and equal treatment of men and women, as well as other democratic principles. The courses are being organized by the Austrian Integration Fund, which has a total budget allotted for the project amounting to €5 million ($5.4 million).
On January 20, Austrian Chancellor Werner Faymann announced a plan to introduce a cap on the number of asylum requests that could be approved in 2016, fixing it at 37,500. According to Austria's plans, refugees amounting to no more than 1.5 percent of its population should be taken in by the country over the next four years.
Austria, with a population of less than 8.5 million people, has so far accepted the second highest number of refugees per capita in Europe, topped only by Sweden, according to Sebastian Kurz.
You can share this story on social media: